How One Entrepreneur Finished a 4 Year College Degree In 3 Semesters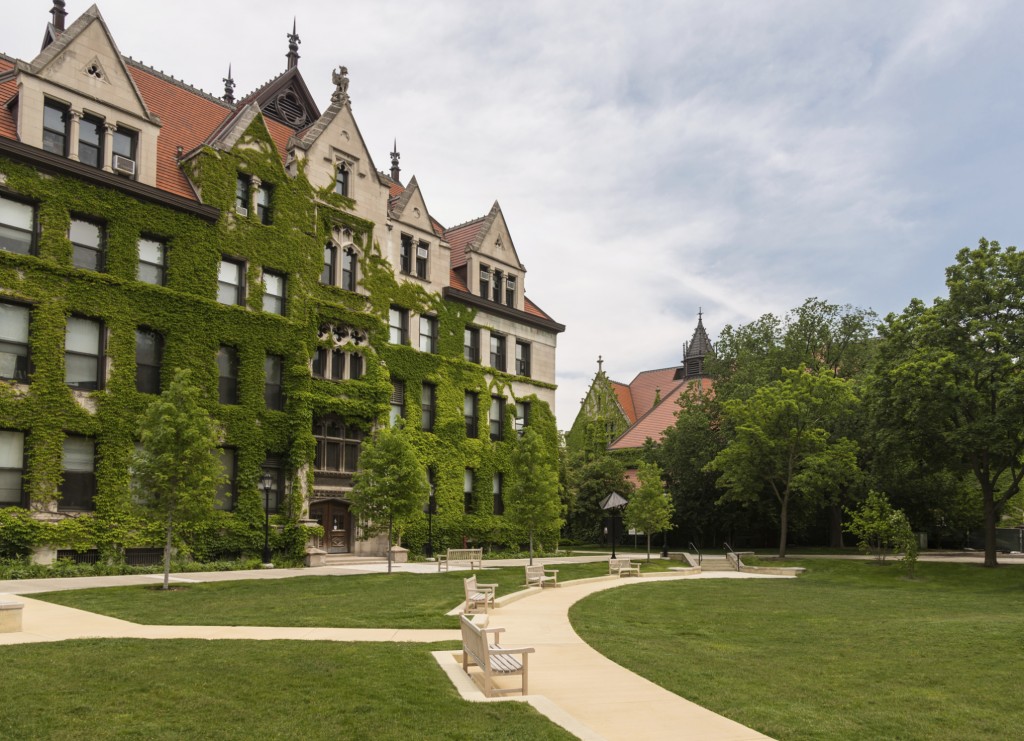 When going to college many years ago, I decided to challenge myself and see if I could graduate in only three semesters, taking the same classes that people would normally take over a four-year period. This article explains in detail all the time management techniques I used to successfully pull this off.
In order to accomplish this goal, I determined I'd have to take 30-40 units per semester, when the average student took 12-15 units. It became immediately obvious that I'd have to manage my time extremely well if I wanted to pull this off.
I began reading everything I could find on time management and putting what I learned into practice. I accomplished my goal by graduating with two Bachelor of Science degrees (computer science and mathematics) in just three semesters without attending summer school. I slept seven to eight hours a night, took care of my routine chores (shopping, cooking, etc), had a social life, and exercised for 30 minutes every morning.
In my final semester, I even held a full time job (40 hours a week) as a game programmer and served as the Vice Chair of the local Association of Computing Machinery (ACM) chapter while taking 37 units of mostly senior-level computer science and math courses. My classmates would add up all the hours they expected each task to take and concluded that my weeks must have consisted of about 250 hours. I graduated with a 3.9 GPA and also received a special award given to the top computer science student each year. One of my professors later told me that they had an easy time selecting the award recipient once it became clear to them what I was doing.
I wasn't considered a gifted child, and this was the first time I had ever done anything like this. I didn't have any personal mentors helping me, I didn't know of anyone who'd done anything like this before, and I can't recall a single person encouraging me to do it. In fact, most people were highly discouraging of the idea when I told them about it. This was simply something I decided to do for myself. If you want a better understanding of where I was at this time in my life and why I decided to attempt such a crazy thing, you might enjoy reading The Meaning of Life: Intro, which includes the full background story and more details about my motivation for doing this.
It took a lot of convincing to get the computer science department chair to approve my extra units every semester, and my classmates often assumed I was either cheating or that I had a twin or that I was just mentally unstable (I get accused of that last one pretty much every week, so maybe there's some truth to it). Most of the time I kept quiet about what I was doing, but if someone asked me how many units I was taking, I didn't deny it. I was perhaps the only student at the university with a two-page class schedule, so it was easy to prove I was telling the truth if anyone pressed me, but rarely did I ever do so.
I didn't tell you this story to impress you but rather to make you curious as to how I did it. I pulled this off by applying time management concepts that most people simply didn't know but that were readily available in books and audio programs at the time (1992-93). The time management habits I learned in college have served me very well in building my business, so I want to share them with you in the hopes that you'll find them equally valuable. They allowed me to shave years off my schooling while also giving me about $30,000 to start my business (all earned in my final semester as a game programmer, mostly from royalties). Without further ado, here's the best of what I've learned about mastering time management:
Clarity is key
The first step is to know exactly what you want. In a Tae Kwon Do studio where I used to train, there's a huge sign on the wall that says, "Your goal is to become a black belt." This helps remind each student why s/he is going through such difficult training. When you work for yourself, it's easy to spend a whole day at your desk and accomplish nothing of value. This almost always happens when you aren't really clear about what it is you're trying to do. In the moments when you regain your awareness, ask yourself, "What exactly is it that I'm trying to accomplish here?" You must know your destination with as much clarity as possible. Make your goals specific, and put them in writing. Your goals must be so clear that it would be possible for a stranger to look at your situation objectively and give you an absolute "yes" or "no" response as to whether you've accomplished each goal or not. If you cannot define your destination precisely, how will you know when you've arrived?
The key period I've found useful for defining and working on specific goals is ninety days, or the length of one season. In that period of time, you can make dramatic and measurable changes if you set crystal clear goals. Take a moment to stop and write down a snapshot description of how you want your life to be ninety days from now. What will your monthly income be? How much will you weigh? Who will your friends be? Where will you be in your career? What will your relationship be like? What will your web site look like? Be specific. Absolute clarity will give you the edge that will keep you on course.
Just as an airplane on autopilot must make constant corrections to stay on course, you must periodically retarget your goals. Reconnect with your clear, written goals by re-reading them every morning. Post them on your walls, especially your financial goals. Years ago (during the mid-90s), I went around my apartment putting up signs in every room that said "$5,000 / month." That was my monthly business income goal at the time. Because I knew exactly what I wanted, I achieved that goal within a few weeks. I continued setting specific income goals, even amidst occasional setbacks, and I found this process very effective. It wasn't just that it helped me focus on what I wanted — perhaps even more important is that it made it easy for me to disregard those things that weren't on the path to my goal. For example, if you set a goal to earn $10,000/month, this can help you stop doing those things that will only earn you $5000/month.
If you aren't yet at the point of clarity, then make that your first goal. It's a big waste of time to go through life being unclear about what you want. Most people wallow way too long in the state of "I don't know what to do." They wait for some external force to provide them with clarity, never realizing that clarity is self-created. The universe is waiting on you, not the other way around, and it's going to keep waiting until you finally make up your mind. Waiting for clarity is like being a sculptor staring at a piece of marble, waiting for the statue within to cast off the unneeded pieces. Do not wait for clarity to spontaneously materialize — grab a chisel and get busy!
Be flexible
There's a key difference between knowing your destination and knowing the path you will take to get there. A typical commercial airplane is off course 90% of the time, yet it almost always arrives at its destination because it knows exactly where it's going and makes constant corrections along the way. You cannot know the exact path to your goal in advance. I believe that the real purpose of planning is simply so that you remain convinced that a possible path exists. We've all heard the statistic that 80% of new businesses fail in their first five years, but a far more interesting statistic is that nearly all of the businesses that succeeded did not do so in the original way they had intended. If you look at successful businesses that started with business plans, you will commonly find that their original plans failed miserably and that they only succeeded by trying something else. It is said that no business plan survives contact with the marketplace. I like to generalize this to say that no plan survives contact with the real world.
Renowned author and business consultant Stephen Covey often uses the expression, "integrity in the moment of choice." What that means is that you should not follow your plans blindly without conscious awareness of your goals. For instance, let's say you're following your plans nicely — so far so good — and then an unforeseen opportunity arises. Do you stick to your original plan, thereby missing the opportunity, or do you stop and go after the opportunity, thereby throwing yourself off schedule? This is where you have to stop and reconnect with your goals to decide which is the better course. No plan should be followed blindly. As soon as you gain new knowledge that could invalidate the plan, you must exercise integrity in the moment of choice. Sometimes you can reach your goals faster by taking advantage of shortcuts that arise unexpectedly. Other times you should stick to your original plans and avoid minor distractions that would take you further from your goals. Be tight on your goals but flexible on your plans.
I believe that having a clear goal is far more important than having a clear plan. In school I was very clear about my end goal — graduate college in only three semesters — but my plans were in a constant state of flux. Every day I would be informed of new assignments, projects, or tests, and I had to adapt to this ever-changing sea of activity. If I tried to make a long-term plan for each semester, it would have been rendered useless within 24 hours.
Use single handling
Instead of using some elaborate organizing system, I stuck with a very basic pen and paper to-do list. My only organizing tool was a notepad where I wrote down all my assignments and their deadlines. I didn't worry about doing any advance scheduling or prioritizing. I would simply scan the list to select the most pressing item which fit the time I had available. Then I'd complete it, and cross it off the list.
If I had a 10-hour term paper to write, I would do the whole thing at once instead of breaking it into smaller tasks. I'd usually do large projects on weekends. I'd go to the library in the morning, do the necessary research, and then go back to my dorm room and continue working until the final text was rolling off my printer. If I needed to take a break, I would take a break. It didn't matter how big the project was supposed to be or how many weeks the professor allowed for it. Once I began an assignment, I would stay with it until it was 100% complete and ready to be turned in.
This simple practice saved me a significant amount of time. First, it allowed me to concentrate deeply on each assignment and to work very efficiently while I worked. A lot of time is lost in task switching because you have to re-load the context for each new task. Single handling minimizes time lost in task switching. In fact, when possible I would batch up my assignments within a certain subject area and then do them all at once before switching subjects. So I'd do all my math homework in a row until it was all done. Then I'd do all my programming assignments. Then I'd do my general education homework. In this manner I would put my brain into math-mode, programming-mode, writing-mode, or art-mode and remain in that single mode for as long as possible. Secondly, I believe this habit helped me remain relaxed and unstressed because my mind wasn't cluttered with so many to-do items. It was always just one thing at a time. I could forget about anything that was outside the current context.
Failure is your friend
Most people seem to have an innate fear of failure, but failure is really your best friend. People who succeed also fail a great deal because they make a lot of attempts. The great baseball player Babe Ruth held the homerun record and the strikeout record at the same time. Those who have the most successes also have the most failures. There is nothing wrong or shameful in failing. The only regret lies in never making the attempt. So don't be afraid to experiment in your attempts to increase productivity. Sometimes the quickest way to find out if something will work is to jump right in and do it. You can always make adjustments along the way. It's the ready-fire-aim approach, and surprisingly, it works a lot better than the more common ready-aim-fire approach. The reason is that after you've "fired" once, you have some actual data with which to adjust your aim. Too many people get bogged down in planning and thinking and never get to the point of action. How many potentially great ideas have you passed up because you got stuck in the state of analysis paralysis (i.e. ready-aim-aim-aim-aim-aim…)?
During college I tried a lot of crazy ideas that I thought might save me time. I continued reading time management material and applying what I learned, but I also devised some original ideas. Most of my own ideas were flops, but some of them worked. I was willing to fail again and again for the off chance I might stumble upon something that gave me an extra boost.
Understand that failure is not the opposite of success. Failure is an essential part of success. Once you succeed, no one will remember your failures anyway. Microsoft wasn't Bill Gates' and Paul Allen's first business venture. Who remembers that their original Traf-o-Data business was a flop? The actor Jim Carey was booed off many a stage while a young comedian. We have electric light bulbs because Thomas Edison refused to give up even after 10,000 failed experiments. If the word "failure" is anathema to you, then reframe it: You either succeed, or you have a learning experience.
Letting go of the fear of failure will serve you well. If you're excited about achieving a particular goal, but you're afraid you might not be able to pull it off, jump on it and do it anyway. Even if you fail in your attempt, you'll learn something valuable and can make a better attempt next time. If you look at people who are successful in business today, you will commonly see that many of them had a string of dismal failures before finally hitting on something that worked, myself included. And I think most of these people will agree that those early failure experiences were an essential contributing factor in their future successes. My advice to anyone starting a new business is to begin pumping out products or devising services and don't worry much about whether they'll be hits. They probably won't be. But you'll learn a lot more by doing than you ever will by thinking.
Do it now!
W. Clement Stone, who built an insurance empire worth hundreds of millions dollars, would make all his employees recite the phrase, "Do it now!" again and again at the start of each workday. Whenever you feel the tendency towards laziness taking over and you remember something you should be doing, stop and say out loud, "Do it now! Do it now! Do it now!" I often set this text as my screen saver. There is a tremendous cost in putting things off because you will mentally revisit them again and again, which can add up to an enormous amount of wasted time. Thinking and planning are important, but action is far more important. You don't get paid for your thoughts and plans — you only get paid for your results. When in doubt, act boldly, as if it were impossible to fail. In essence, it is.
It is absolutely imperative that you develop the habit of making decisions as soon as possible. I use a 60-second rule for almost every decision I have to make, no matter how big or important. Once I have all the data to make a decision, I start a timer and give myself only 60 seconds to make a firm decision. I'll even flip a coin if I have to. When I was in college, I couldn't afford to waste time thinking about assignments or worrying about when to do them. I simply picked one and went to work on it. And today when I need to decide which article to write next, I just pick a topic and begin writing. I believe this is why I never experience writer's block. Writer's block means you're stuck in the state of thinking about what to write instead of actually writing. I don't waste time thinking about writing because I'm too busy writing. This is probably why I've been able to write hundreds of original articles very easily. Every article I write spawns ideas for at least two more, so my ideas list only increases over time. I cannot imagine ever running out of original content.
Too often people delay making decisions when there is no advantage to be found in that delay. Usually delaying a decision will only have negative consequences, so even if you're faced with ambiguity, just bite the bullet and make a decision. If it turns out to be the wrong one, you'll know it soon enough. Many people probably spend more than 60 seconds just deciding what they'll eat for dinner. If I can't decide what to eat, I just grab an apple or a couple bananas and start eating, and sometimes I'm full of fruit before I figure out what I really would like to eat. So my brain knows that if it wants something other than fruit, it had better decide quickly. If you can speed up the pace of making decisions, you can spend the rest of your time on action.
One study showed that the best managers in the world tend to have an extremely high tolerance for ambiguity. In other words, they are able to act boldly on partial and/or conflicting data. Many industries today have accelerated to such a rapid pace that by the time you have perfect data with which to make any decision, the opportunity is probably long gone. Where you have no data to fall back on, rely on your own personal experience and intuition. If a decision can be made right away, make the decision as soon as it comes up. If you can't make a decision right away, set aside a time where you will consider the options and make the decision. Pour the bulk of your time into action, not deciding. The state of indecision is a major time waster. Don't spend more than 60 seconds in that state if you can avoid it. Make a firm, immediate decision, and move from uncertainty to certainty to action. Let the world tell you when you're wrong, and you'll soon build enough experience to make accurate, intelligent decisions.
Tomorrow, I'll share Part 2 of this two-part essay and you'll learn how to recover wasted time plus more of my time management secrets.
[
Ed Note:
 Steve Pavlina is one of the most widely read personal development bloggers in the world, with his website 
StevePavlina.com
 attracting 2.5 million monthly readers. He's written more than 1200 free articles on personal growth, productivity, relationships, online business, and more.]