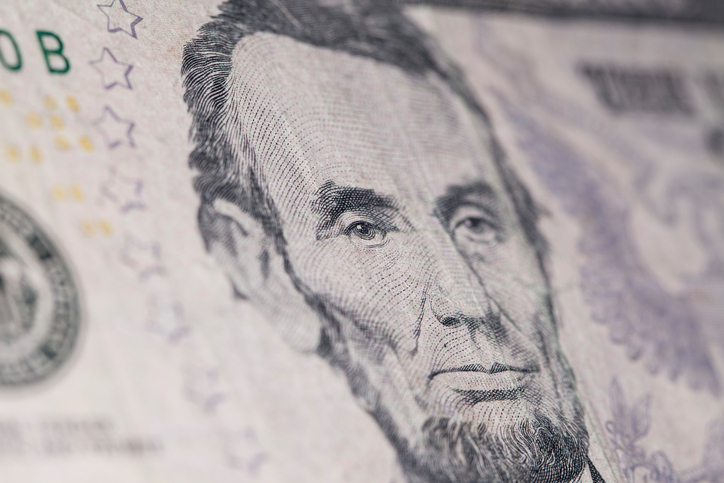 "Sitting quietly, doing nothing, spring comes, and the grass grows by itself." – Zen proverb
Imagine this. You walk outside and open your mailbox. Sitting inside is a check for thousands of dollars. Best of all, you didn't lift a finger to earn that money.
Sounds fantastic, right? Well, I've been enjoying this experience for the last few years. And in the past few weeks, I made two new deals that will make it happen more often.
Why am I getting these checks? Because they're royalties.
You may think the only way to get royalty checks is to sell a book to a major publishing house… or sell a screenplay for a movie or television show… or sell a piece of music that you've written. And you'd be half right. Authors, screenwriters, and musicians usually receive substantial royalties for their work.
SUGGESTED: How to Make 7 Figures
But you don't need to be an artist to get royalty checks in the mail. In almost any industry, you can find many opportunities to set up deals that will spin out royalties… with no extra work on your part. And those deals aren't anywhere near so hard to crack as becoming a widely published author.
Let me give you an example. A couple of my deals churn out royalties on a quarterly basis. One of these deals is with a large information publishing company. I authored an instructional manual for them. I created the program three years ago, but the company still sells it to their growing base of customers.
It took some hard work to create the program, but I got paid a nice chunk of money up front. And since then, I do very little. Yet I continue to receive royalty checks for thousands of dollars every three months.
Another deal I have is with a direct-mail company. I developed a nutritional product that the company markets to their list of customers. And they keep sending me money.
Other than doing a little basic consulting on the sales promotions, I don't do any work on this product. I expect the deal to bring in somewhere close to $50,000 for 2008. That's not a fortune… but let's not forget that it frees up my time to work on other projects. I have plenty of time to earn more money… and all I need to do on this deal is cash checks.
In my experience, the information publishing industry has the most opportunities for these types of deals. You can partner with a large info-publishing company and easily earn royalties. But many other industries offer similar possibilities.
If you create a new board game, you could go to toy manufacturers. Some might offer you royalties for the sales they make on your game. You could even earn royalties on a product you import – maybe an exercise machine. All you need to make royalties is a product that a larger company can market. The product should not only be unique, but should have a high probability of making big profits.
To secure your own royalty deal, follow these five steps:
1. Either create or obtain the rights to a product that has a large demand with a clearly identifiable group of consumers.
For instance, middle-aged women might have a special interest in anti-aging skin creams.
2. Identify companies where your product would complement what they already sell.
You can find these businesses in industry directories. You can also do some basic Internet searches using keywords linked to the type of product you want to sell.
Let's say you have an idea for a new investment program. So you would want to find companies that publish investment information. A directory you could look at in the library is the Directory of Major Mailers and What They Mail. You could also look at trade organizations, such as the Direct Marketing Association. Or you could do an Internet search with a keyword phrase like "investment courses." You'll find plenty of publishers that you can track down and contact this way.
3. Develop relationships with the decision makers for these companies.
I use several methods to determine who the decision maker is. For one thing, I scour trade publications to see if there are any articles about the company I want to work with. If it's a large company, a specific person is usually in charge of making deals. Sometimes their name and position will show up in the article. If that doesn't get me the information I want, I simply call up and ask the person who answers the phone.
Identify who you need to talk to, and you can set up a meeting and pitch your project.
4. Once the company starts marketing your product, keep an eye on it.
Make updates to your product or marketing materials as necessary. For instance, I recently helped update the sales promotion for my nutritional product.
Sometimes, your partner may ask you to support their marketing efforts in some way. In the deal I have with the information publisher, he forwards me questions from existing or potential customers. I respond to those questions by e-mail. Neither of these things takes much of my time.
5. Monitor the results and cash the checks.
The way a deal is structured will dictate how you monitor results. In my deal with the information publisher, the royalties are based on actual profits. The company sends me quarterly profit-and-loss statements to show how well my product is selling. In my deal with the direct-mail company that's selling my nutritional product, I'm paid a royalty based on the number of sales promotions the company mails. Every time they do a mailing, I get a statement and a check.
Make deals with larger companies that will market your products, and you can just sit back and collect royalties. It will be some of the most enjoyable money you'll ever make. An added bonus: Because simple-concept deals like this take up almost none of your time once they're in place, there's no limit to how many you can set up.
RELATED: Becoming a Decamillionaire