'How Do I Increase Productivity?'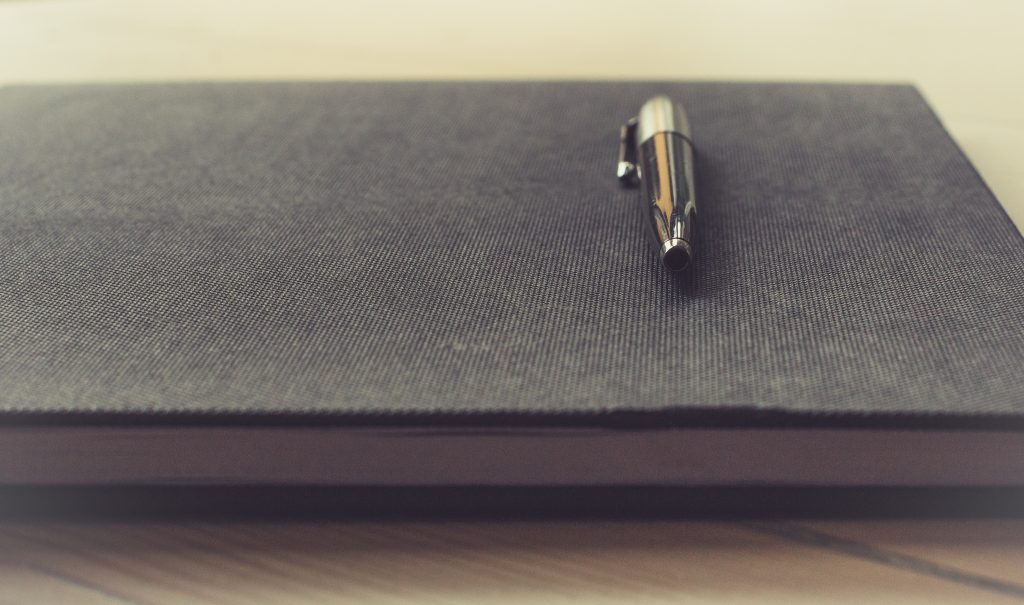 What if I told you that to increase productivity in your life, all you have to do is read just one article.
That would be pretty great, huh?
Too bad that's not the case. Not even close.
However, there's something oddly powerful about thinking of productivity this way.
We all want the quick fix. The one thing that will change our life forever. But when we're given just one thing by a guru, we never seem to be ready for it. We don't fully commit.
Take The Bullet Journal for example. This week it's a hot topic. I've seen Inc. and Quartz write about it and I'm sure more publications will cover it too.
What is The Bullet Journal?
It's a simple productivity system that just uses a pen and paper (how nostalgic). It was popular last year on Kickstarter.
But it's not the notebook that's special. It's the system that organizes everything from your calendar appointments to your to-dos, to random thoughts. A system that can be applied in any paper notebook, with any pen.
It's definitely a neat idea and something that I'm sure took a lot of trial-and-error (20 years, supposedly) to perfect.
But here's what happens whenever a new productivity system like this gets put to the test.
Stage 1: Excitement — You think this is going to be life changing. You buy it.
Stage 2: Still Excited… But Realizing It Actually Takes Work — Now you've started implementing the new system, it's a bit tough to remember, you've scribbled in some of the wrong dates, appointments, etc. But these are just early bumps on your road to extreme productivity.
Stage 3: Life Catches Up — About a month in and you've been fairly consistent with your new productivity system, you feel like it's helping but it's not as life changing as you first thought. Now life catches up, this month is extra busy and you miss a few days. You start telling yourself…
Stage 4: "Next Week Will Be Different" — You start missing a few days and then you're writing off the whole week under the pretense that next week will be different starting from a clean slate. In the meantime, you're back to your old ways of jotting down your to-dos on the back of letter envelopes and scrap pieces of paper.
Stage 5: You've Pretty Much Abandoned Your New Productivity System BUT…— But there's a silver lining. A newer system has just come out and a friend keeps talking about how it's supposed to be like 10X better…
I can't comment on The Bullet Journal's effectiveness since I've never tried it. But I know from my own experience this is how most NEW productivity systems unfold.
As soon as there's some friction, our mind jets to what if there's something better, something that will make me 10X more productive and I'm missing it? Fear of missing out (FOMO) creeps in. So we keep searching, trying out new systems, and tweaking the old systems we have in place, but never fully committing to just one.
Part of this is not your fault.
You've been told you should always be learning and improving. If you're not growing, you're dying.
But when does more knowledge start to stunt your growth?
How productive could you have been last year if you were stubborn and just stuck to one system? You would have eliminated the months of testing, and learning new systems.
The late Gary Halbert reminded me of this in one of his letters on how to become a copywriter in 30 days or less (If you're interested, Gary's letter is literally a one-pager on how to become a better-than-average copywriter fast. Some of the best free advice on the subject).
Gary says, "Not only is it important what you do learn; it is equally important what you do not learn. So, step one is to read only the material I have listed."
The secret to being productive is ignorance.
Do your homework, figure out what you want your career and life to look like, find someone who has achieved what you want, then commit to following the steps they followed (adjusting where necessary — times change) that got them to where they are today — AND ignore everything else. That's it.
Nick Papple
Managing Editor
Success Formula Daily
Get your own copy of Success Formula Daily sent straight to your inbox every weekday. Click here.
Check out what you missed in the last issue here.