This Changed How I View Public Speaking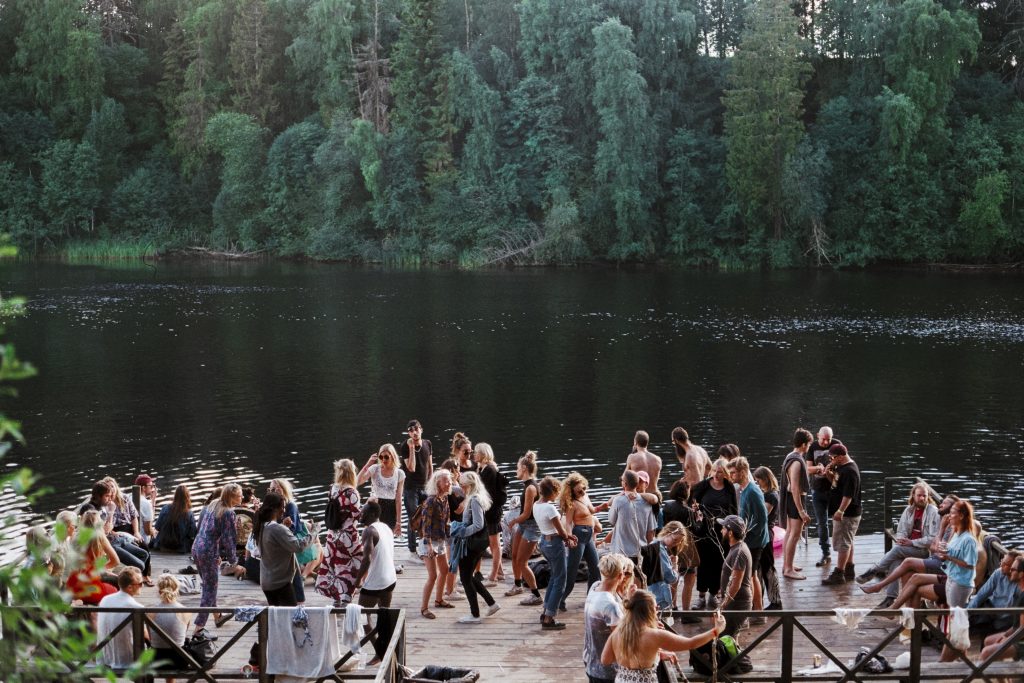 It was my first semester in University and I didn't know anyone in my seminar group.
I don't remember what the class was or what topic I was presenting, but it was in front of a small class of maybe 20 students.
Before going up in front of the class, I felt my stomach start to turn.
Butterflies, I thought.
It's normal to have nerves…
Then, it was my turn to speak. As I raised the paper with my notes in front of me, my hands started shaking.
At first, it was barely noticeable. But then the shaking got worse.
A lot worse…
The shaking got so bad you could hear the paper rustling in my hands.
The more I tried to stop it, the worse it got.
I was breaking down in front of my peers and it was only the second week of classes…
We've all experienced or witnessed a display of bad public speaking.
Which is probably why it comes as no surprise that public speaking ranks as the #1 phobia in the world — even topping death.
And while you'd rather drop dead than continue a speech that's going off the rails, there's something interesting about our shared feelings about the act of public speaking.
The 2016 International World Championships for Toastmasters took place over the weekend and a 27-year-old Singaporean lawyer named Darren Tay won.
Tay's speech starts with him taking a beat, pulling out a pair of white Calvin Klein underwear and putting them on over his tailored suit. Compelling stuff.
You can watch the full speech here.
While I won't dissect Tay's speech to tell you why it's great — Business Insider did a fine job of that — I do want to talk to you today about a point that a former Toastmasters world champ made two years ago.
In 2014, Business Insider interviewed then world champ, Dananjaya Hettiarachchi. Business Insider asked Hettiarachchi how he manages his nerves on stage. Here's what he said:
"When you see a speaker struggling, you want him to do better. And that's something that I've held very close to my heart. When you get on stage, the audience is on your side. They don't want you to fail. The mirror neurons in their brain know what it's like to be in front of a massive audience. And they want you to succeed."
This is something we all forget and it's immensely important.
Humans are genuinely kind creatures. Contrary to what you might believe, not everyone is out to get you. Your peers don't want to see you fail. You might not believe this but think about how you feel when you're watching your favorite TV series. You're not rooting for the bad guy to win (unless you're watching Breaking Bad), you're most likely rooting for the hero. The same truth applies to public speaking.
Remember that next time you're presenting.
Nick Papple
Managing Editor
Success Formula Daily
Get your own copy of Success Formula Daily sent straight to your inbox every weekday. Click here.
Check out what you missed in the last issue here.