How To Have A Real Breakthrough To Abundance
Who doesn't want Abundance in their lives?
It's in our DNA to want to prosper…but many of us seem to be "hardwired" to let the negativity of this world keep us from realizing our full potential.
To breakthrough to Abundance in your life…sometimes it takes a modification in the way you view things…a simple paradigm shift in the way you see what's happening in the world around us. Opening your eyes to the potential of greatness happening around you right now and in the years to come.

Are You Ready To "Change the Conversation"?
Too many people get bogged down by the negative "conversation" happening in the world, through the media and from the people around us. (And sometimes just between our ears.)
But you can change the conversation…starting today.
In December of 2011 I had the opportunity to attend Singularity University, and during the intense, seven-day course my eyes were open to what exponential technology is and how it is shaping our future…and it's an exciting prospect that has had me "changing the conversation" ever since.
During that week in December I was privileged to have a "sit down" with Peter Diamandis and Steve Kotler, authors of the ground-breaking new book, Abundance: The Future Is Better Than You Think. This eye-opening book is packed full of scientific and technologically based proof that the future really is better than you think.
Peter Diamandis is the creator of the X Prize and the chairman and co-founder of Singularity University and his co-author Steven Kotler, is a world-renowned journalist and author. These two have a pioneering twist on "changing" that negative conversation by presenting you with ample proof of technologies and innovations that will simply alter the way you see this world and what is becoming of it…for yourself…and for your children, and for your children's children.
The message in their new book is life altering and full of hope. And don't you think we all deserve a little hope these days? Wouldn't you like to replace dread with pure optimism?
In an effort to spread a really special and positive message I am sharing this video with you today.
Watch This Video And Discover…

Why These Two Can Claim The World Is Getting Better At An Extraordinary Rate...and this is NOT just "positive thinking." Their claims are grounded in "Moore's Law." Discover what this is and how this proven principal has been propelling the world toward a better future for decades. (And why most people's brains are "hardwired" to ignore it.)
"Changing the Conversation"…Watch as they reveal why, as individuals we are empowered now, more than ever to effect change in the world and in our lives. When you "get" this, you can "change the conversation"…whether it's in your head or with the people around you…Peter and Steve debunk the beliefs that hold us back from our full potential and bring to light ways you can go out and solve any problem today.
The Future Is Abundance…Here is the "roadmap" for massive change, and happier, healthier lives. You'll pull back from the "bad news" and get an eye opening "macroscopic view" of the world around us…it's a whole new perspective on the direction this world is heading.
How To Have A Real Breakthrough In Your Life…Breakthroughs happen when we get out of our "comfort zone" and allow ourselves the freedom to try out seemingly "crazy" ideas. You are empowered for a "breakthrough" today more than ever…discover why and how to have your breakthrough…
You'll find the video of this interview posted below, please take the time to watch it, and hopefully you will find it inspires you to create Abundance in your life and in the world.
This really is an extraordinary look at the subject of abundance…a scope into our future…and how it is being shaped by technology. You get to meet the very accomplished and forward-thinking authors of the new book Abundance in this riveting interview…so please enjoy.
"The best way to predict the future, is to create it." – Peter Drucker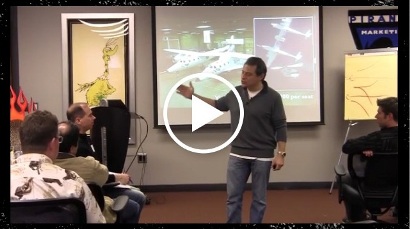 Please join me in being a part of something truly great by getting your copy of Abundance: The Future Is Better Than You Think, and help to "change the conversation."