9 Books That Will Inspire, Change, and Uplift You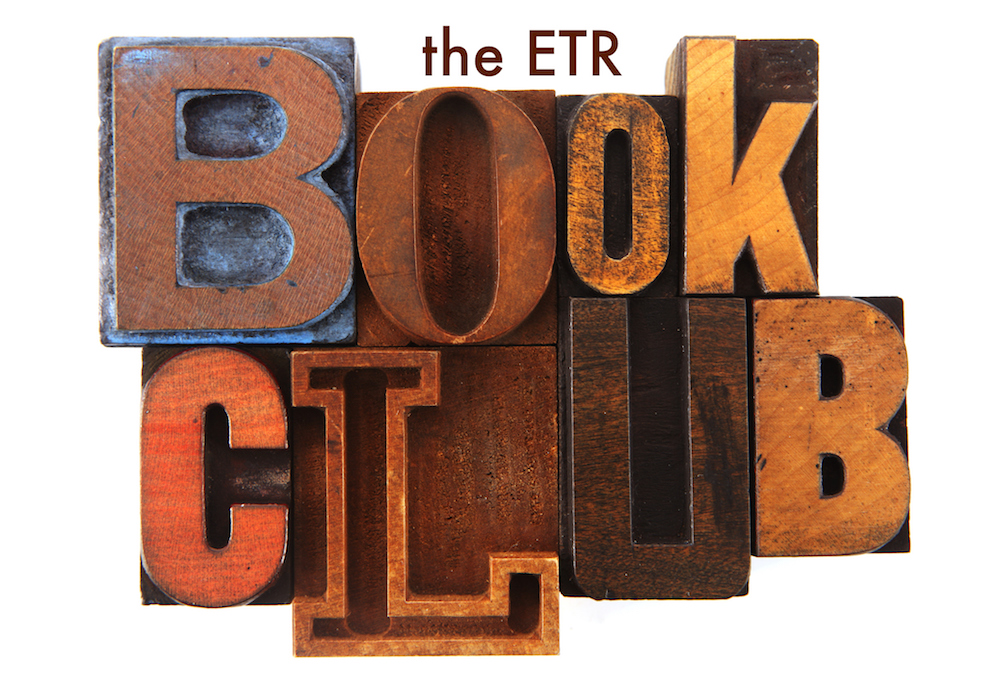 The Early to Rise team is constantly seeking out books that inspire positive change while offering us new reflections on the day-to-day. This season, we've collected nine titles that are moving us, changing us, and pushing us to be better people.
Dig in for a roller-coaster of good reads:
"The Untethered Soul: The Journey Beyond Yourself" (Inspirational)
With a serious nod from The New York Times as a #1 Bestseller, this title is encouraging us to take an earnest look inside ourselves. Sure, it's uncomfortable at times and the emotions it evokes are hard to face, but that's why we love it. Author Michael Singer deftly taps into the world of deep consciousness, guiding us down paths of forgotten memories and discarded emotions that nonetheless pulse in the background. Acknowledging these pain points and finally letting them go is a huge step to moving closer to our dreams. Proceed with both commitment and caution.
"Feminist Fight Club: An Office Survival Manual" (Instructional)
There are many shortcomings of Western society, and one of them is the gender gap. Author Jessica Bennett decides to tackle the issue head-on with this brilliant repurposing of the storied novel and movie, "Fight Club." More than just a "coming-to-terms" tale, "Feminist Fight Club" offers serious tactics for pushing back against gender biases and inequality in the office—and beyond. A sobering read for ALL genders.
"Wonder" (Inspirational)
This heart-wrenching, emotionally stirring story about a young boy with a physical deformity takes a hard look at how society's damns difference. The good news is, author R.J. Palacio doesn't stick to the negative; instead, he weaves together perspectives from several unique individuals to frame an empathetic, loving view of the ostracized Auggie Pullman. In short, this is a book that shows us how to love difference before we fear (or condemn) it.
"We Were Eight Years in Power" (Race/Social Progress)
Written by literary giant Ta-Nahesi Coates, this novel follows swiftly from the hard-hitting racial narrative, "Between the World and Me." In his new work, Coates connects the dots of racism, prejudice, and power present in post-Civil War America and the America of today. His work often pushes for uncomfortable self-reflection, and this tome is no different; echoes of our country's dark history make us wonder how far we have come in our push for social progress. A think piece, and hopefully, a catalyst for change.
---

Coach, speaker, and author Craig Ballantyne knows how to master productivity and turn unused minutes into focus time. He learned his methods while building successful fitness businesses and launching his business coaching empire. Who would know better how to conquer the day?
With a candid and personal look inside Craig's own life, "The Perfect Day Formula" shows you how to be the master of your own life—without having to struggle through self-doubt, anxiety, or insecurity. The best part is, you can get a FREE copy right here.
---
"Al Franken, Giant of the Senate" (Humor/Biography)
Once a comedian, always a comedian—but also a remarkable senator. We fell in love with Al Franken when he was conjuring vaguely inappropriate (but hilariously) one-liners on SNL, but his passion for ethical politics has inspired a new love of the man. Biographical, raw, and humorous, this memoir takes a look at why a man of good humor decided to dive into the often disturbing world of American politics. Don't worry about Franken getting too dark, though—this book is as funny as it is thoughtful.
"Win Bigly: Persuasion in a World Where Facts Don't Matter" (Satire/Instructional)
When we want humorous insight into the business of American business, we turn to Scott Adams. Here, Adams takes a turn into politics for a look at how big-stage persuasion has turned American against itself. Yes, this book has its funny moments (because, well, Scott Adams), but it's also a clear indictment of politicians' manipulation of the American public. Worthy of consideration, whatever side of the aisle you're on.
"Brave New World" (Classic)
Technology is reshaping how we do business, how we communicate, how we organize our lives—even how we eat. What's next? In our ever-changing, tech-driven world, it seems appropriate that we revisit some dystopian what-ifs—and consider the ways that our gadgets are corrupting our lives instead of enriching them. Aldous Huxley may take this to the extreme, but his fictional narrative is a cautionary tale that is truly timeless, and reminds us of what it means to be invested in our own humanity.
"The Curious Incident of the Dog in the Night-Time" (Fiction)
Nothing quiets the outside world better than a look inside another fascinating life story. For that, we give you this celebrated tale of an autistic boy who solves the mysterious murder of the neighbor's dog. This book is both poignant and profound—without being sappy or cliché. We'd say more, but really, just you should just read it. 
"Milk and Honey" (Poetry)
There are many flavors of poetry on the shelves these days, but this one is remarkably purpose-driven and evocative. From universe-wide reflections to thoughts on motherhood, this collection is an inspired way to end an evening or begin a day. Wordsmith Rupi Kaur wrestles with meaning, identity, and mission in a way that is unbelievably refined and markedly simple. Keep this one by your bedside for regular reflection.
All titles are available for purchase on Amazon.com.
Did we miss a book you're enjoying? Share it with us on our social channels—Early to Rise @earlytoriseHW on Twitter or facebook.com/TheNewEarlytoRise. #readmore #beinspired