5 Tips for Creating a Customer-Attracting, Dynamic Brand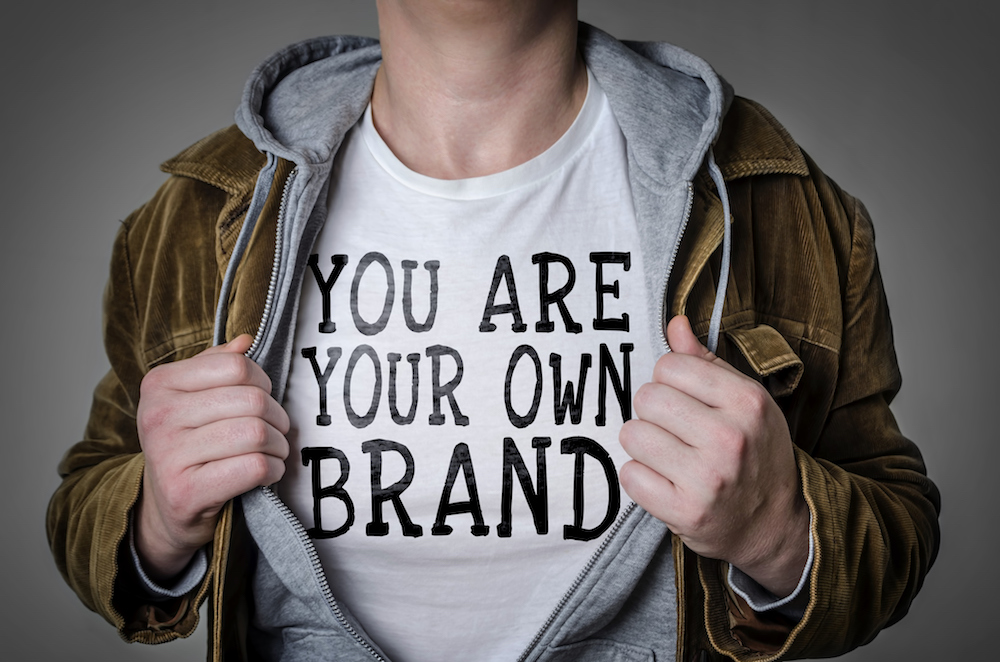 Recently, a colleague walked into my office looking refreshed. He had a great tan, relaxed physical demeanor, and big smile—but he hadn't gone on vacation.
I asked him, somewhat enviously, why he seemed so at ease. "I started playing baseball in 'an old man's league'," he said with a grin.
"When we were kids, we had many activities that we enjoyed," he continued. "As you get older, you have more commitments. Work, travel, kids' school and athletics and activities, time with your spouse, and so on. You lose sight of yourself because you are focused on everyone else."
This struck a chord. A while ago, I created something called "Brand You," which helps individuals build their confidence in the value that they bring, while aligning their walk and talk. This methodology is always on my mind, so I couldn't help but reflect on whether my colleague had a really important lesson to share with brand-builders.
His story begged the question: Have our lives become only two-dimensional—work on the one hand, family on the other, and never the twain shall meet? What kind of un-dynamic people does that make us?
I began to wonder if our professional lives—perhaps even our entire personal brand—might have greater dimension if we spent more time doing the relaxing activities we genuinely enjoy.
So I launched an informal study of colleagues and friends. I asked each of them if the status quo of work and family (each relegated to its own sphere) was enough to bring their personal brands to life—to differentiate them from others in the same field.
I heard things like this:
"I get a lot of personal enjoyment from my job and my family. Being a parent and spouse is still work , though."

"Constantly being the 'mom' at work and at home is exhausting. Trying to make everyone else's lives easier leaves nothing for you."

"Being with the kids and having fun is great, and it adds dimension. But doing something for myself to continue learning, developing, and evolving is important."

"Having an escape from responsibility and feeling like a kid again is refreshing and it gives me a way to let go of the stress of work and family."
Which of these people would YOU engage with because of their electric dynamism? More than likely, the ones with a sense of exploration and personal growth.
Unfortunately, though, many of us miss the boat on this. We get sucked into routines that never give us room for enrichment.
That's why I put together these 5 ideas for how you can add dimension to your personal brand—not only to improve your storytelling and build a following, but to give yourself new perspective on life, business, and success.
1. Develop a hobby
Consider what you loved to do as a child. Were you a big soccer head? A baseball nut? A tennis fanatic?  Or, think about an activity you've always dreamed of doing.
Do it. Don't feel guilty spending an hour away from your family or from work. Trust me; it will add dimension, enjoyment, and satisfaction to your world.
In fact, my daughter and I started taking a sign language class so that we can working with the hearing impaired. This has always been a dream of mine, and she wants to befriend hearing-impaired children. The class is 60 minutes, one day a week—a minimal time commitment and the perfect opportunity to spend time with my daughter learning something new. Not surprisingly, this often becomes the topic of business conversations (adding to my brand as a kind, empathetic professional).
2. Don't be an adventure-shy traveler
Raise your hand if you're one of those peripatetic business travelers who jockeys between hotel rooms and conferences rooms—and never explores their destinations.
Too many of my friends and colleagues are exactly like this. Sure, business trips are for business, but you're likely not working the ENTIRE trip, so take time in the evenings or off hours to explore your new locale. Get out with employees and coworkers, and experience the native culture. Doing so expands your experiences and gives you more inspiration for storytelling. That storytelling is what hooks in an audience you've never met—prospects eager to connect with you, relate to you, and live vicariously through your adventures.
Case in point: A colleague of mine was in Chile for two days for an internal meeting. As luck would have it, she had three hours at the end of the day and went to a super market to understand the region's typical foods and spices, then trekked to the home of Pablo Neruda, the Nobel Prize-winning Chilean poet. Imagine the stories (and photos) she was able to share after that adventure!
3. Enjoy fiction
Temporarily put down the business or self-help books that usually pile up on your nightstand and start reading or listening to fiction from the cities, states, and countries you visit—or from authors who share similar backgrounds with the people you meet. It is a wonderful way to build perspective, understand others, and deepen your brand as someone well-read and empathetic to other cultures.
Thankfully, there are countless phenomenal titles to choose from these days. If you want to understand Chinese culture, for example, consider digging into something light like "Crazy Rich Asians" by Kevin Kwan. For something more historical, "China Dolls" by Lisa See is a great pick.
4. Play a role in your community
Community activism offers an opportunity to make an immediate difference in your neighborhood while giving you a sense of purpose, value, and belonging.
There are always plenty of needs in your community, too. Libraries almost always need volunteers, community races need organizers, local political organizations need leaders, etc.
Try a number of activities, but be sure you don't give up if your first choice isn't the right one for you.
One sales leader I know tried getting involved in local politics, only to find it slow-moving, bureaucratic, and unsatisfying. Instead of quitting, though, he moved onto being a Boy Scouts pack leader and found his true community calling.
Sometimes, these activities can lead you to your next career move. An attorney friend I once worked with decided to volunteer for the environmental committee in her town years ago; this ultimately led to her run for mayor.
5. Make real friends
A while back, I stumbled across a 2012 Forbes article titled, "7 pillars of connecting with absolutely anyone." In resonated so much, I keep it on my desk for easy reference.
Here's the gist: In all of your relationships, be human, be vulnerable, be genuinely interested, and be real. Spend time listening and learning from your friends; hear their points of view even if they differ from yours.
Having real friends offers personal enjoyment and new perspectives that will inherently add dimension to your life and brand.
One of my closest friends has views that are the polar opposite of mine. When we are in a group setting, she will share her thoughts and others will debate with her. I always tell myself, "Seek to understand her; don't debate. You won't win."
But I don't need to win the debate; I automatically "win" by learning and experiencing her culture, speaking her language, and appreciating her views on policy and government.
#
Whatever your specialty or industry, your personal brand is at the heart of what attracts people to you—both customers and potential friends. If you want to engage people with rich stories, compelling perspectives, and nuanced ideas, then there's only one thing to do: Step away from work and family routines to build YOURSELF as a well-rounded, curious human being.
Start with one (or more) of the 5 tips above, and you'll be well on your way to dynamic success.
To help you build in time for your enriching activities, implement this vetted Morning Routine…
Sign up now to get our FREE Morning Routine guide—the #1 way to increase productivity, energy, and focus for profitable days. Used by thousands of fitness, business, and finance industry leaders to leapfrog the competition while making time for the people who really matter. Learn more here.