10 Things I Would Have Done Differently as an Entrepreneur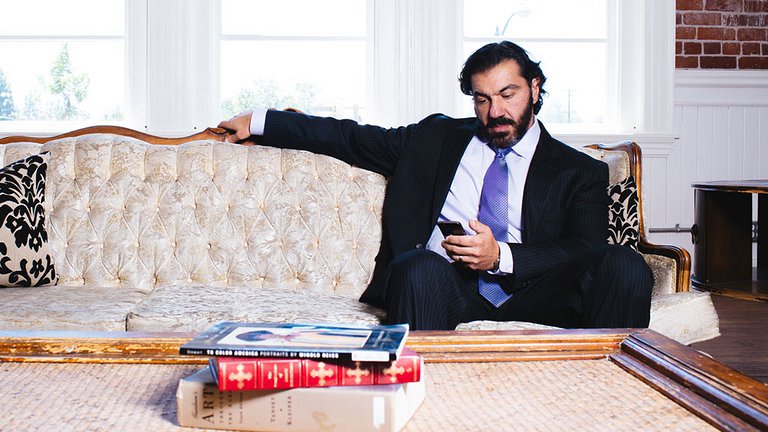 Bedros Keuilian is the founder/owner of worldwide fitness phenom Fit Body Boot Camp. He's also a mentor and friend to ETR Editor Craig Ballantyne, and while the two often discuss their entrepreneurial experiences on the Empire Podcast, we thought Bedros would want to share something a little more personal with the ETR audience. 
A little background before the reveal: An immigrant from Communist Eastern Europe, Bedros has lived a true "rags to riches" success story. He launched Fit Body Boot Camp (FBBC) in 2012, and while the company suffered some early-day struggles (like any entrepreneurial endeavor), it's now a worldwide fitness leader (FBBC has been placed twice on the Inc. 5000 list and is currently listed on the Entrepreneur Franchise 500 list). Bedros is still very active in the company, and has added a few more job titles to his resume, including author, podcast host, consultant, and Empire Mastermind leader. 
On to Bedros's wisdom…
#
Truth be told, I don't have a lot of regrets about my entrepreneurial journey so far. Every mistake I made has taught me a valuable lesson.
Still, you deserve to have an easier path than I did. Here, I'll share my 10 worst mistakes in business and the lessons I learned from them so that you can take the fast lane to profits and personal freedom.
1. I Wouldn't Have Fixed my Sprinkler in the Backyard
I once lost a $2,500 sale because I went out in the backyard to fix a broken sprinkler and left my assistant to take my sales calls. The lesson here is to stay in your 5%, which is the 5% of things only you can do in your business.
There are plenty of people who could've come fixed my sprinkler for $20 an hour. If I had just paid one of them, I would've earned that $2,500 at a time when I really needed it.
2. I Wouldn't Have Started my Franchise with a Business Partner
This partner was a family friend, and I really liked him as a person. The problem was, he did sloppy work, gave confusing instructions to our team, and never pulled his own weight. When I chose to fire him, it was one of the most stressful decisions of my life.
The lesson: Don't get a business partner. Most partnerships fail and you'd be robbing yourself of the chance to grow as a leader. 
I'm serious about this. I've written about partnerships before and literally as I write this, I'm watching a 9-figure empire crumble because the founding partners came into conflict.
There is only one scenario where I recommend having a business partner, and it's extremely rare. If you and your business partner both agree to work like you own 100% of the business, then it can work.
Craig Ballantyne and I have this exact working relationship, which is why we are 50/50 partners on the Empire Mastermind. I've known Craig and worked with him for years. He's one of my best friends, not to mention one of the hardest working, most disciplined, and most honest men I know. If you can't say the same about your own business partner, now is the time to take back ownership or get out.
3. I Would've Fired the Bad Apples Sooner
I had one disgruntled employee try to sabotage my business by pouring coffee and carpet cleaner all over our most important paperwork. She happened to do this on the day I was planning to fire her.
The real kicker is that I had known for months that she was a bad apple, but I kept dragging my feet because I was indecisive and afraid of conflict. I could've saved myself so much time, money, and stress by firing her sooner.
4. I Wouldn't Have Let Great Talent Slip Away
Bad apples don't just cause damage in their own work; they even spoil the good, hardworking people who join your team and try to make a difference.
Now that I "fire fast," the good team members are free to keep growing. My team is now fully committed to my vision and constantly surprising me with innovative solutions. You can create this shift, too, by cutting out the bad apples and showering the good ones with appreciation and opportunities.
Here's one great idea that came from one of my teammates: fully transparent case studies for our Fit Body Boot Camp franchisees. These videos show how real FBBC owners have found success, and even show their rent, membership prices, build-out costs, and rate of growth—just to prove that our business model really works.
Those case studies have become a cornerstone of our franchise sales process, so much so that anyone who's joined the franchise recently has probably watched five or six of them by the time they join. They are fantastic for answering their questions in advance and demonstrating the freedom of lifestyle they'll get to enjoy in the future.
5. I Would've Embraced My Own Voice Sooner
The moment my social media following started to blow up was the moment I gave up on trying to be Gary Vaynerchuk or Ed Mylett or Andy Frisella. I used to borrow their talking points and slightly rephrase them to sound like my own ideas. I would even show their videos to my media team and ask them to make "our version" of their content.
Be honest. How many times have you tried this same tactic with your own business or social media following? It doesn't work, does it?
Instead, I just decided to be myself, including all of my weaknesses and failures. I now freely admit that I'm a former fat kid and a foreigner who came to this country with zero dollars and no idea how to speak English. I openly talk about the time my franchise almost collapsed at my feet.
I share all of this so that the entrepreneurs out there who are struggling know that there's hope. I'm committed to showing them that no matter how little they start with, how much they screw up, or how many times they're knocked down, there is always a path forward.
Now, the only thing I ask myself when it's time to make a new video is, "What does my audience need to learn right now that I can teach them?"
When I made that shift, I brought in thousands more followers and, ironically, it allowed me to connect with Gary, Ed, Andy, and so many other influencers who are also just being themselves.
6. I Would've Taken Control of My Own Emotions Sooner
One time, I had a customer call me and calmly explain that he'd run into some glitches while using my software product, Hitech Trainer. I got so angry and defensive that it turned into a shouting match.
Since then, I've learned that real customer feedback is priceless information. If you take control of your emotions and avoid going into self-defense mode, you can use that feedback to create a better experience and a more profitable business.
Here's a great example: Last year, Fit Body Boot Camp partnered with Costco to offer one of our trial memberships through Costco's online store. Huge win, right? Except, when I followed up with my franchisees a few months in, most of them told me their conversion rate for new memberships went down. The Costco deal was at such a low price for such a long period of time that it was undercutting membership prices.
Now, I could've gotten defensive and told them they were wrong. Instead, I took a step back, reminded myself that serving my franchisees is a top priority, and terminated the deal with Costco. Because of that, I've saved our franchisees thousands of dollars in what might have been lost memberships.
More importantly, I've built trust with them by demonstrating that I put their best interests first.
7. I Wouldn't Have Given Up Control of the Money
After I struggled for a while to get Hitech Trainer off the ground, my business partner (who was the "money guy") told me to come to his office for a "come to Jesus moment." He told me I had only two options: pay back the $129,000 I owed him and keep my ownership stake in Hitech Trainer, or let him hire me as his employee.
At first, I was panicked and angry. My dream was to be an entrepreneur and control my own destiny, not become a paid figurehead for a company I no longer owned. Of course, I chose the first option and worked my ass off to repay the debt. But things were never the same after that. I resented Jim and eventually we phased out Hitech Trainer altogether.
In hindsight, I can see that Jim was 100% in the right. He couldn't look inside my heart and know my intentions were good. In his mind, I was making a losing gamble with his money, so he used his control of the purse strings to force my hand and take control of the business.
That's when I learned that the "money guy" is the true owner in any business. Forget what the paperwork says; if Mr. Investor has the power to pull the money for your business, then he owns the business and you don't.
Since then, I've bootstrapped every business I've started. I don't take loans. I don't bring on investors. I create products and services I can sell and invest the revenue back into the business.
8. I Would've Gotten a Side Job in Sales
When I first got started as a personal trainer, fitness was my passion. The problem was, it wasn't paying the bills. So, I had to work as a fry cook at Disneyland and a bouncer at a nightclub.
If I had to do it all over again, I would've chosen a sales position for one or both of my side jobs. That's because selling is one of the core skills of being an entrepreneur, and every bit of experience you can get is valuable.
I used to be so bad at sales that when I first met my mentor, Jim Franco, he called me an "order taker." He had decided ahead of time that he wanted personal training, so I didn't sell him on anything. I took his order like a cashier at a drive-through.
His words stung, but he was kind enough to take pity on me and lend me his Tom Hopkins sales tapes. I listened to those and started learning sales and persuasion. That led me to Brian Tracy, Tony Robbins, Dan Kennedy, and so many other sales and marketing experts who gave me the knowledge to blow up my businesses.
Again, even though I found my path, I could've started the process a lot sooner with some sales experience earlier in my career.
9. I Would've Picked One Thing and Stuck with It
Early on in my entrepreneurial journey, I had a moment of panic. What if my personal training business never took off? This pushed me to buy up a bunch of supplements online, thinking I could resell them for easy money. Instead, I ended up piling on even more debt.
The lesson here is to pick one thing and stick with it. In every industry, it'll take you a few years of struggle before you start to do well. Every time you switch, you're just going back to square one and squandering all of the hard work you put in already.
10. I Would've Gotten Started Sooner
The only thing that matters in entrepreneurship is delivering massive value to your market. That means you can start at any time. You don't need anyone's permission. You don't need qualifications. You don't even need "a big idea." Just get started selling. Experience will hone your skills and teach you how to spot bigger and better opportunities.
Like I said before, I'm extremely grateful for the life I have now, but I know I'd be even further ahead right now if I'd taken control of my destiny sooner. That's why I encourage you to start your business today if you haven't already.
#
Do you have any entrepreneurial wisdom to share with our audience? Add to the comments below! Also, be sure to take a look at the great work they're doing at Fit Body Boot Camp.