10 Reasons Why You'll Never Be the Next Steve Jobs, Elon Musk, or Tim Cook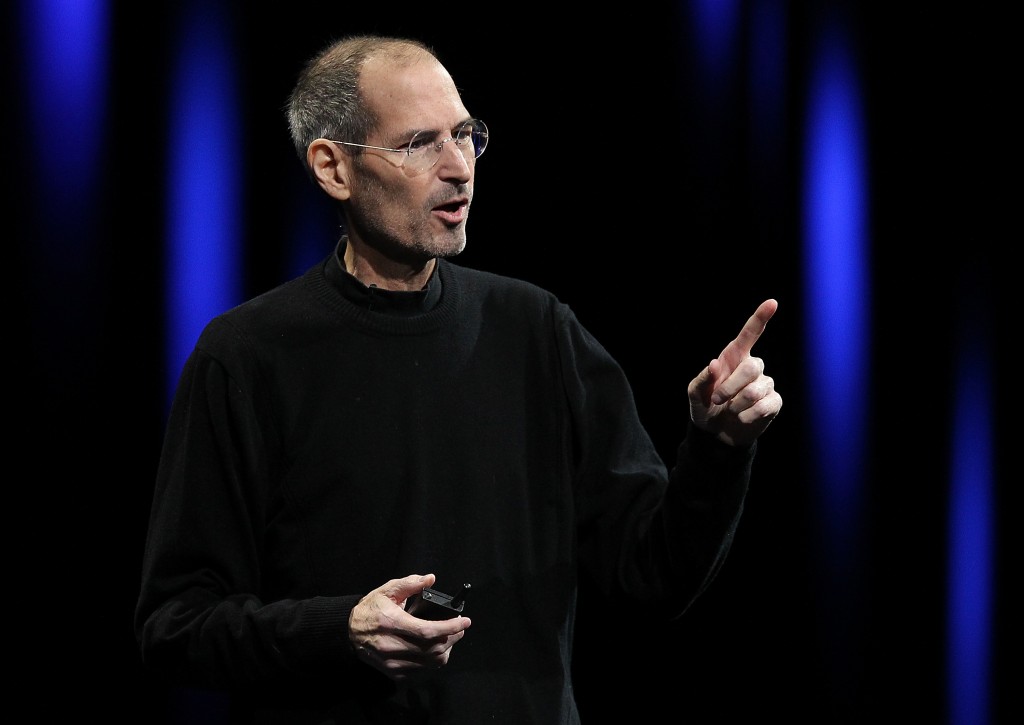 You want to leave a dent in the universe and you want to make a ton of money doing it. OK, here are 10 things stopping you.
[NOTE: I don't recommend you do any of these things listed. Rather, take this list as your not-to-do directives. At the end of this article, I'll give you three examples of successful multimillionaire entrepreneurs who made it without succumbing to these unproductive and unhealthy habits.]
You won't work Saturdays
"We've grown f****** soft."
This was Tesla, Space X, and Solar City founder and CEO Elon Musk's reaction to a reporter who noticed there were hundreds of people working at Tesla's headquarters on a Saturday.
There's an old joke about people that are asked to work overtime… The boss says, "Well, if you're not coming Saturday, then don't bother coming in Sunday." … meaning basically, if you don't come in Saturday, you're fired.
You won't work Sundays
So you didn't come in Saturday and Sundays are sacred to you, then you'd hate working for Apple CEO Tim Cook.
Cook regularly holds telephone meetings on Sunday nights to discuss plans for the week ahead.
You like sleep too much
The National Sleep Foundation recommends we get a minimum 7 hours of sleep per night. Anything under that, even for just one night, can cause adverse health effects like trouble concentrating and mood problems.
Tim Cook wakes up at 3:30 a.m. every day. Do you really think he's going to bed at 8:30 p.m. every night?
Elon Musk gets 6 hours of sleep every night. How does he do it? He uses unusually low thread-count sheets (200-count) to prevent him from sleeping longer. Ah, to be rich…
You're too selfless (no typo)
There's a myth that Steve Jobs never gave to charity. That's simply untrue. However, Jobs was slow to take action when giving philanthropically and so his track record for giving is not great.
In a 1985 interview Steve Jobs did with Playboy he basically said he doesn't give to charity because most philanthropic endeavors are too hard to measure whether they're successful or not. Since you can't measure success, it's hard to know whether you're improving.
There's an old saying, "If something is important to you, you will make the time." Jobs never seemed to make the time to solve this giving dilemma.
You follow the rules
Steve Jobs often parked in spots reserved for the handicapped and he never put license plates on his silver Mercedes (despite driving it constantly).
How did he get away with driving with no plates?
California has a rule that a car owner has six months to put plates on a new car. Jobs changed cars (to the identical model) every six months.
Rebel without a philanthropic cause.
You're too nice
Everyone knows Steve Jobs was a handful. But Tim Cook, Jobs' successor, sounds almost just as bad.
Cook isn't one for small talk. Instead, he prefers grilling employees by asking the same question over-and-over, or else waiting silently for long periods of time for a satisfactory answer. On one occasion, he calmly told a planner: "Your numbers make me want to jump out that window over there."
Elon Musk (see: number 1)
You like spending time with your SO
How much time on average per week do you spend with your significant other? Elon Musk says 10 hours a week is enough… He's also had three divorces, so you do the math.
You don't do the Dew
When asked to describe Tim Cook's lifestyle, one Apple employee of 10 years said this:
"Work, Mountain Dew, work, protein bar, work, nap." LOL.
Another soda fein is, Elon Musk, who was consuming eight cans of diet coke a day at one point, on top of the two cups of coffee he drinks.
Your child's birth > work meetings
This one is a little hazy. According to excerpts published by The Washington Post, Musk once berated an employee who missed a company meeting because he wanted to witness the birth of his child.
"That is no excuse," Musk reportedly said. "I am extremely disappointed. You need to figure out where your priorities are. We're changing the world and changing history, and you either commit or you don't."
This one's hazy because Musk responded to the allegations saying this:
You like taking vacations
In 2000, Elon Musk nearly died from a malaria infection following a vacation in Africa. Musk's response when asked about taking time off: "That's my lesson for taking a vacation: vacation will kill you."
If you stop reading now and think, 'I didn't really want to be the next Musk, Jobs, or Cook, anyway,' I wouldn't blame you.
BUT, there is a way for you to become a multimillionaire and still leave your mark on the world without working yourself to death or sacrificing your marriage.
I know because three entrepreneurs just like you have done it.
Mark Ford the creator of Early to Rise, a New York Times and Wall Street Journal Bestselling author, has built and sold over a dozen multi-million dollar businesses, he's a real estate investor, art collector, and poet.
Mark's typical day: He gets a full 7-8 hours of sleep every night. Wakes up early, always before 6:30 a.m. He tackles his number one priority first. Mark eats a healthy Mediterranean-style diet. He works out every day and is always home for dinner by 7:30 p.m. Mark lives a rich life and has been happily married to his wife K for 39 years, and they have three boys.
If Mark can do it, so can you. Another entrepreneur who lives a fulfilling rich life is Craig Ballantyne's business partner Bedros Keuilian.
Bedros Keuilian is the founder and CEO of FitPro Newsletter, and FitPro Magazine, he's also CEO and founder of Fit Body Boot Camp (now the fastest growing brand of fitness business franchises worldwide with hundreds of locations across the globe.) There's a good chance you've seen Bedros' coaching and consulting clients and their businesses featured on popular TV shows on ABC, NBC, Spike TV, popular health and fitness magazines and top of the New York Times Bestseller lists.
Despite accomplishing all this, Bedros still makes it home every night to play guitar with his son before dinner, and play ping pong with his son and daughter after dinner, and spends time in the hot tub with his wife each night before bed. Bedros knows the secret to healthy success.
The last entrepreneur who started out just like you and now runs a multi-million dollar business changing the world is, Isabel De Los Rios.
Isabel is Early To Rise. She wakes up at 4 a.m., runs an 8-figure nutrition business (virtually), helps homeschool her children, and finishes work at 2:30 p.m. each day. That leaves her with plenty of time for her two young boys, and for a daily walk with her husband around the lake at their home in South Carolina.
What do all three entrepreneurs do differently than Elon Musk, Steve Jobs, and Tim Cook?
They follow The Perfect Day Formula.