Try Huevos Rancheros for a Fat-Burning Breakfast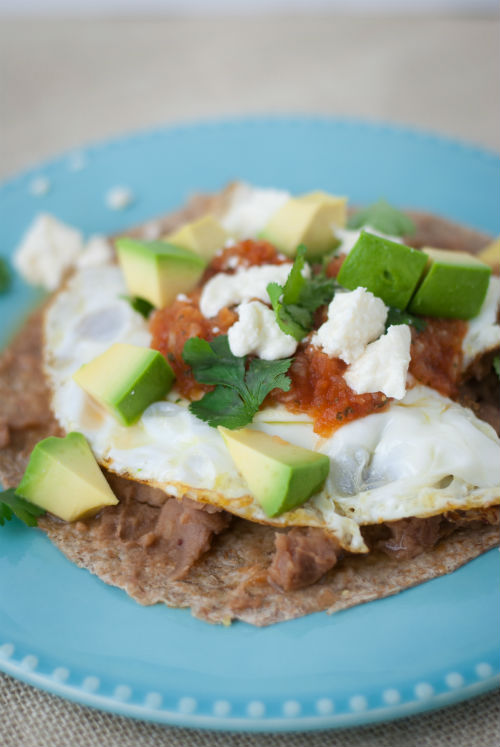 Last Friday I wrote an entire article (Gorgeous photos and videos inside!) that helps you lose weight while overeating one of the best tasting vegetables out there: avocado.
And this morning just before the alarm went off, I was dreaming of… avocado. Not really the actual avocado per se. More like the bright green, tropical, perfectly ripe avocado morsels in Huevos Rancheros (page 30 of Eat More Burn More).
It makes perfect sense. You see, Huevos Rancheros is the absolute best, fat-burning breakfast food in the entire world. And I'm not just saying that.
Avocado is also a staple of Mexican cuisine. You see, I spent a lot of time in Mexico in my lifetime. My best friend Julien (also a Frenchman) lives on the pacific coast just south of Acapulco. I have visited him dozens of times in his tiny, sleepy village of San Agustinillo. And truth be told, as you wake up in the morning, the local occupation is to transition smoothly from your bed to your hammock, and eat Huevos Rancheros. From your hammock. Where you stay all day until you're ready for bed. And I'm not making this up.
In addition to avocado and its fat-burning benefits one of the main ingredients in Huevos Rancheros is refried black beans. I often advocate for legumes (beans and lentils) because they are high in protein, packed with fat-torching fiber, and so easy to add to your diet. In other words, they help you lose a ton of weight.
Here is my Huevos Rancheros breakfast recipe again. If you haven't tried it, now is your time to cook and let me know how you like it by return email or on my Facebook page.
One last thing before I go. I'm not sure if you took advantage of my friend Master Nutritionist Missi Holt's meal plans.
If you missed that, then grab them while they last. They will help you incorporate the right amount of nutrients (including avocado and legumes) so that you can overeat comfort foods without gaining any weight.
From my backyard hammock in Florida,
Chef Gui