The WRONG Way to Labor Day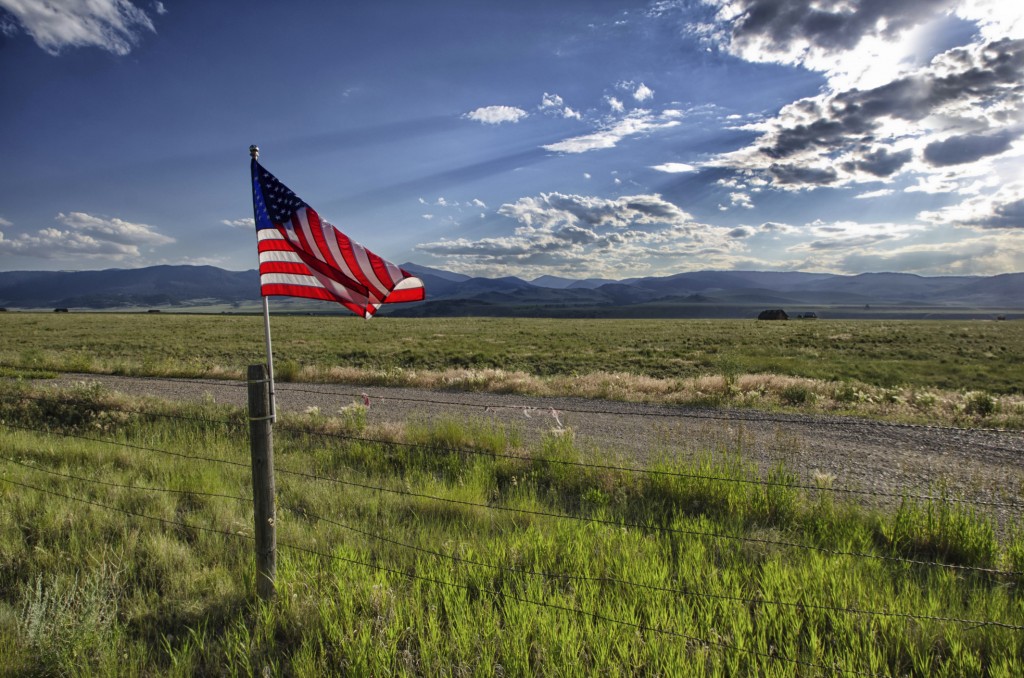 Elmer had spent his life laboring in warehouses. He was no stranger to hard work. But that didn't mean he deserved these conditions. Every day he and his fellow employees in the LeHigh Valley "were pushed harder and harder to work faster and faster until they were terminated, they quit, or they got injured."
In the summer, when the heat rose above 100 degrees, the warehouses did not have air conditioning to cool the workers. Instead, Elmer and co-workers were expected to push to the point of collapsing from heat exhaustion. Only at that time would they be given relief and or would the company allow medical workers to aid in reviving them.
This was not 1882, the summer before the first Labor Day. Elmer's story is from 2011. And do you know where he worked?
He worked for Amazon, picking the books and products that you and I ordered, working in unsafe conditions, for $12 an hour.
"I never felt treated like a piece of crap in any other warehouse but this one," Elmer said in an interview.
Still, it's not surprising that hard working Americans like Elmer were willing to accept these conditions. The economy was still weak, recovery was slow, and jobs were scarce.
When workers were unable to continue in the brutal conditions, or if they were terminated for what Amazon called ineffective results, there were plenty of new hires ready to jump in. Workers hid injuries and suffered to hang on to their paychecks.
Today, Amazon is back in the news. This time for the working conditions of its white-collar employees. A recent NY Times article exposed a corporate culture of fear, intimidation, and an unrelenting pressure-cooker atmosphere of 80 to 85 hour workweeks.
"It's not easy to work here," Bezos once admitted – or perhaps bragged – in a letter to shareholders. And he hasn't apologized for any of the accusations in the NY Times article. The company reported a profit of $92 million in the 2nd quarter of 2015. The stock price peaked in July at an all time high of $536 per share. Bezos remains regarded as a genius.
But Amazon is an example of the wrong way to benefit from other people's labor. It's amazing the company has gotten this far with its toxic work environment. Perhaps its greatest lesson is the demonstration of the power of a cult-like leader, and what you can get away with when you have the benefit of a nearly endless supply of investor money to throw at problems like poor employee retention.
Amazon's corporate culture is clearly not one we agree with. Neither does Verne Harnish, one of my virtual mentors, and author of one of my favorite business books, Mastering the Rockefeller Habits. Harnish identified two key points that must change and one quick fix Bezos should make.
"Amazon's system for allowing employees to provide anonymous feedback on other employees (rat them out) violently violates everything we know about leadership 101, destroying the very trust they claim as one of their 14 rules," Harnish said.
He also claimed the "Rank and yank" employee measurement has proven to be ineffective.
"If you need competition to fuel creative juices, seek it from the outside," Harnish said, and recommended we read Jack Stack's Great Game of Business for ideas.
Harnish also identified the importance of having – and living – the right core values.
"Jim Collins helped us understand that there are no 'right or wrong' core values. Core values just 'are.' The key is congruity between management's actions and values. But Amazon's anonymous feedback system fails this test, which is why serious cracks are forming in their culture. Bezos should have announced the end of this system the day after the NY Times article."
The harsh corporate culture at Amazon is not the only way to grow a profitable business. Companies like Ben & Jerry's, Chipotle, and ironically, Zappos, a company purchased by Amazon for nearly $1 billion in 2009, have all prospered in a kinder, gentler, yet high-performing work environment.
That brings us to our ETR Core Values. I want to share them with you to show you how our organization operates, and to give you an example upon which to build your own. You don't have to have a business to benefit from the creation of core values. These are not unlike having Rules for Your Life, which I've written about here.
At ETR, our team members are encouraged to print our core values, to review them regularly, and to keep them at our desks so we remain on track and congruent with our actions and our beliefs, all for your benefit.
#1 – Dedicated to Improving Others
We teach valuable skills and foster the application of these skills so that our readers and employees can improve their lives.
#2 – Self-Reliance and Personal Responsibility
While ETR teaches and preaches the need for and benefits of finding positive social support, networking with like-minded people, and attending educational seminars, at the end of the day it's still your decision to follow through on all of this. It is up to YOU and you only.
#3 – Live by Example
An ETR member exudes the principles of EarlytoRise.com at all times, especially when representing ETR. We rise early, manage our time and energy, and are dedicated to a life well lived. We are, of course, not "all work and no play". Time is made for the finer things in life, enjoyed responsibly.
#4 – Concentrate on What Counts
We focus on what matters. Ignore the noise and concentrate on the big items that move the needle in your life towards your goals.
#5 – We Deliver The Truth
We tell the truth and we expect others to tell the truth to us. The only way to build strong relationships among team members, with joint venture partners, and with our readers, is to always be truthful.
#6 – Customer Service, Customer Service, Customer Service
This is our team's mission. Every communication focuses on improving the customer experience. We have always had great customer service and always will because it helps people implement our proven products and they get more results. And that is why it's so important, is because it ends up impacting so many more people and moving us towards the TT 10 Million Transformation Mission.
#7 – Always be Learning and Improving
You're not just satisfied with what you know now. You're always improving.
#8 – Never, ever, ever, EVER give up on what is important to you.
Never give up on getting better, and never give up on helping our readers and clients. Everybody's going to have some struggles, but we're going to be there helping.
Core values, as Mark Ford, ETR's founder says, are "all about insuring your long-term happiness. You don't want to end up being yet another highly successful but fundamentally miserable person (like so many of those people at Amazon might become – CB), a fate so common it's a cliché.
Core values make sure that doesn't happen to you. But if you still need help creating your Core Values, take Mark Ford's step-by-step advice here and set yours today.