Here's my interview with the most successful Internet entrepreneur who has ever been part of any of my coaching programs.
We cover everything on this call…how she started from scratch in 2008 to becoming the BIGGEST selling e-book on Clickbank (ALL categories) in 2011.
or
Claim Your FREE Copy of Mark Ford's New Book…Today!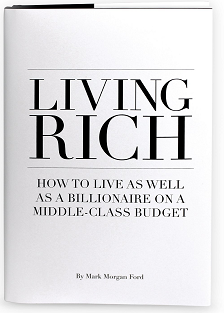 Living Rich: How to Live as Well as a Billionaire on a Middle-Class Budget.
fim-success-story-call-with-isabel-de-los-rios
Looking forward to your success story,
Craig Ballantyne
Tiny favor por favor?
If any of my articles, coaching calls, or information has helped you succeed online, could you let me know here?
Your success story is sure to inspire someone else around the world who might be struggling.
Please show them that SUCCESS is possible.