How to Get Better Job Prospects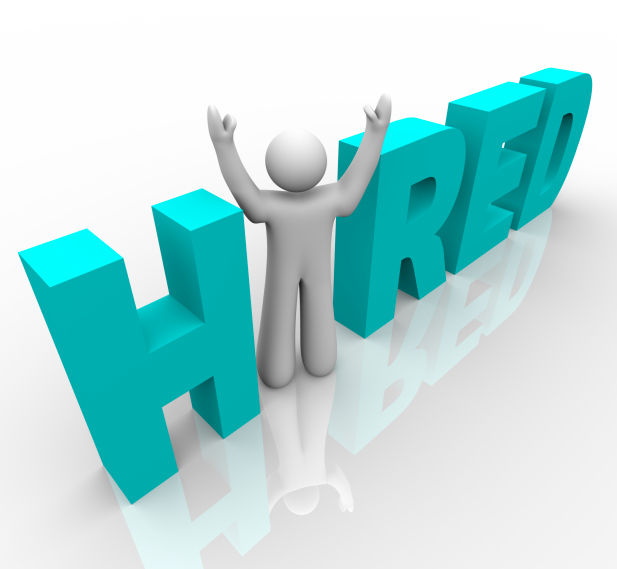 At age 43 Patricia Ennis was divorced after 20 years of marriage, living in a new city and in dire need of a job—teaching—the profession she'd prepared for but had not worked in for most of her married life.
But now she had no choice. She needed a paid position as soon as possible. And one of the important items on her to-do list included writing a solid resume cover letter, one that would land her an interview in the adult education department of the state university in her community.
However, she'd been out of the workforce for a number of years so she looked for sample cover letters on the Internet as well as in books on how to grab a hiring manager's attention, but none appealed to her. "They were all cookie-cutter types, polite but bland and with no real substance," she said.
After applying for job after job and never even getting an initial callback, she began to get discouraged. She knew she had the talent, but getting discovered out of stacks of resume and cover letters sitting on the hiring manager's desk was impossible.
It's a dead end that so many people hit.
It was obvious the formula needed to change. A good cover letter immediately gathers interest in Patricia's story, 'sells' the employer on Patricia's ability to do the job by making a promise, then proving it and finally asks for an interview.
That formula sounds familiar. Like a direct response marketing SALES letter.
So rather than following the formula of any job market, we helped Patricia to use copywriting tactics to improve her first and only chance at gathering the attention of the hiring manager.
Her final document included the following seven steps.
1. Write a headline: Right from the start toot your horn—modestly but clearly. Show the hiring manager you're the one he or she's been looking for. Example: Immediately Available: Dynamic, Certified Teaching Professional With Strong Communication Skills and a Passion for Working With Adult Students. A HEADLINE is a personal, powerful, and professional way to grab the attention of a hiring manager. A headline is THE BIG MOMENT in a cover letter, and can be positioned in the center of the line right above the greeting (Dear Ms. Wright), where it cannot be overlooked—and that's the point!
2. Address and greet the hiring manager by name: Do everything possible, including calling the organization, to get the exact name. The more personal the letter, the better chance you have of making a solid connection. If you cannot locate the name, acknowledge that fact by saying something like this. I intended to address this letter to you by name, but your name was not available on the job listing, nor could I get this information when I called the company.
3. Set up a job description/skill-matching comparison: Show the hiring manager that your skills match his or her job description and requirements. The more specific you are the better. A comparison chart like the example below will illustrate at a glance that you have noted the employer's requirements and you can match them with your skills.

4. Include a famous quotation: Add a bit of zest to your cover letter by spotlighting the words of a celebrity or other well-known person with a quotation that is relevant to the job you're seeking or a character trait you want to emphasize. Example: "It is the supreme art of the teacher to awaken joy in creative expression and knowledge." (Albert Einstein)
5. Create 'white space': Think of your cover letter as a beautiful photograph set off with a complementary matt—in this case white space. Create generous margins, a readable font, and short, focused paragraphs. Readers welcome room for 'eye breaths.'
6. Ask for an interview: Here is the MOST important step of all! ASK for the interview––one most job seekers forget. They assume that if they lay out their credentials the hiring manager will respond immediately. Not so. Consider this timeless spiritual adage, "Ask and you will receive." To receive an answer one must ask a question. And be sure to include your contact phone number right after the question, to make it easy for the employer to get in touch with you.
7. Close with 'thank you.' Then add a P.S. below the signature line: Be sure to express your appreciation for the hiring manager's time and attention. Sign your name and then add a P.S. under your signature. Who can resist a P.S.? Most people jump to it even before they read the letter. There is something tempting about a postscript. So make yours catchy with plenty of eye appeal and quality content. Example: P.S. I look forward to meeting you in person [put your phone number here] to talk about how I can add my skills to yours to enhance the adult education department.
When it comes to cover letters, this example contains the vital information that every hiring manager is looking for—and that many job seekers overlook when writing theirs.
Make your cover letter work for you, not against you. Focus on what the hiring manager wants, and in turn, he or she will give you what you want—an interview for the job of your dreams.
By the way, Patricia Ennis did get the job at the university—and that led to referrals to hiring managers at other state schools in California—where she continued teaching adult education classes for the next ten years.
[
Ed Note
: Jimmy Sweeney is the president of CareerJimmy and author of the new "Amazing Cover Letter Creator". He is also the author of several career related eBooks and eCourses, and writes a monthly article titled, "Job Search Secrets."
Watch Jimmy's unique video presentation and soon you will have an amazing cover letter guaranteed to cut through your competition like a hot knife through butter.
]