The Healthy Banana Ice Cream Recipe That Has It All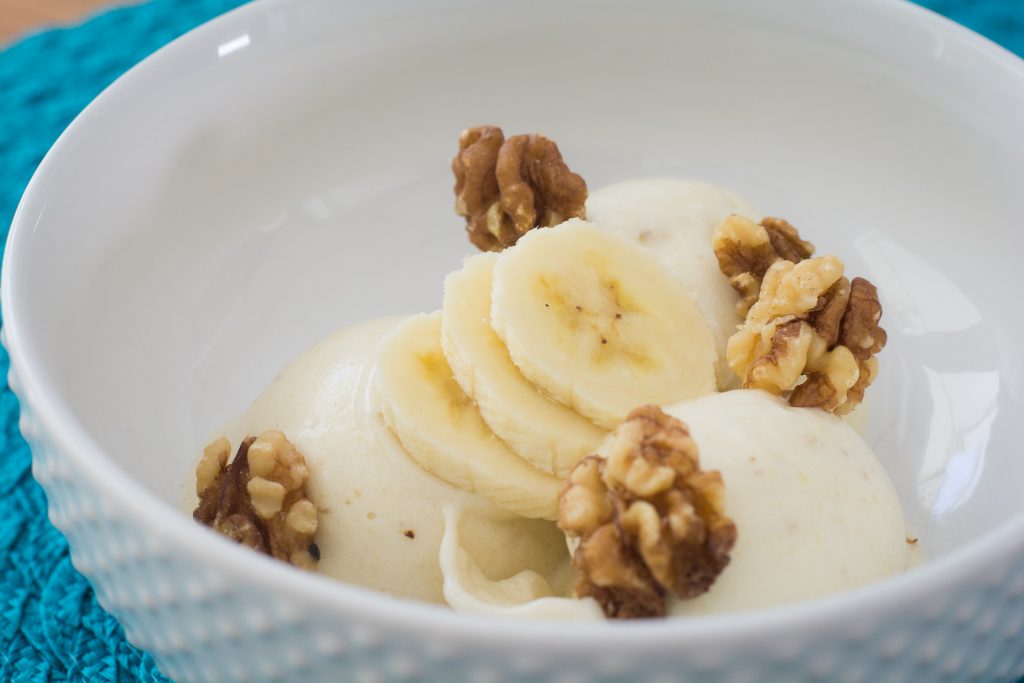 Once in a while, I share with you a LIFE-CHANGING recipe, so that you can lose weight, feel great, and indulge in great tasting food.
I'm serious when I say "LIFE-CHANGING". I've already shared my fat-torching, chocolate brownie for instance, and now, here is the most amazing ice cream recipe.
Wait for it…
This delicious healthy banana ice cream recipe is:
Paleo friendly
Gluten-free
No sugar
No dairy
Fat free
High in fiber
Low glycemic index
Absolutely fat-burning
Takes 10 minutes to make
Doesn't require an ice cream maker
Delicious
In fact, it contains only 1 ingredient: bananas. And nobody will ever know it helps you lose weight.

UN-BE-LIE-VABLE! How does it work?
You see, bananas naturally contain a lot of pectin. Pectin is the kind of fiber that helps jams and marmalade "set". Because of that, when you blend bananas, it makes an amazing texture that feels even better than artisan-made ice creams.
Here is the trick.
Make sure your bananas are ripe and sweet. Slice them and freeze the slices solid. Then process them in a blender or food processor. That's where the magic happens. The texture gets soft, smooth, and delicious.
If you don't own an ice cream maker, all you have to do is to freeze the ice cream again until serving time.
If you do own an ice cream maker, then go ahead and give it a 5-10 minute churn to further increase the beautiful texture and make this recipe over the top.
HEALTHY BANANA ICE CREAM
[No dairy, no sugar, gluten-free, paleo]
Active time: 10 minutes  | Yield: About 1 quart
Ingredients:
Preparation:
Make sure you choose sweet and soft bananas; they work much better.
Peel the bananas and quickly slice them. Put the bananas on a sheet pan, and freeze for about 2 hours.
Blend the frozen banana slices in a food processor. Pulse a few times to it's well blended.
Keep on blending until you get a very smooth consistency.
At this point, the bananas look blended, creamy, and have the consistency of a soft-serve ice cream. You can enjoy it as is, or freeze overnight for a real ice cream.
If you're interested in an even better texture, use an ice-cream maker to achieve a real, perfect ice cream.
Transfer to an airtight container and freeze overnight.
To serve, simply take out of the freezer, and scoop in a bowl. You can add nuts like toasted walnuts, macadamia, or almonds. You can even add some chopped up dark chocolate pieces, as long as the chocolate contains over 72% of cocoa.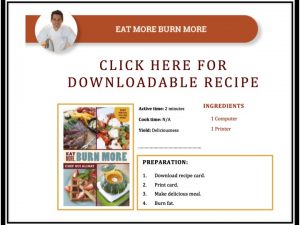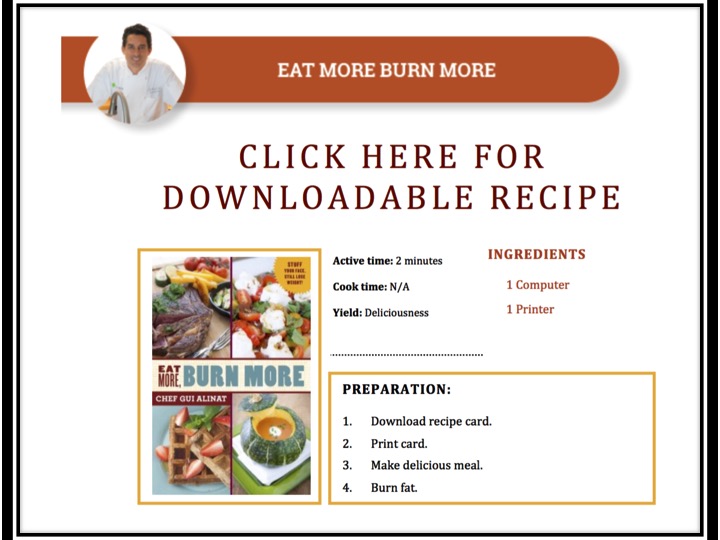 That's it. This is a 10-minute deal.
Make sure you watch the video above. You won't believe how simple, easy, and healthy this recipe is.
It is sure to please everybody in your family and impress your friends. Don't miss this.
Leave a comment on our Facebook group to let me know how you LOVE this recipe, and how it's changing your life.
To Your Success,