Eating Pasta for Weight Loss (#1 Secret)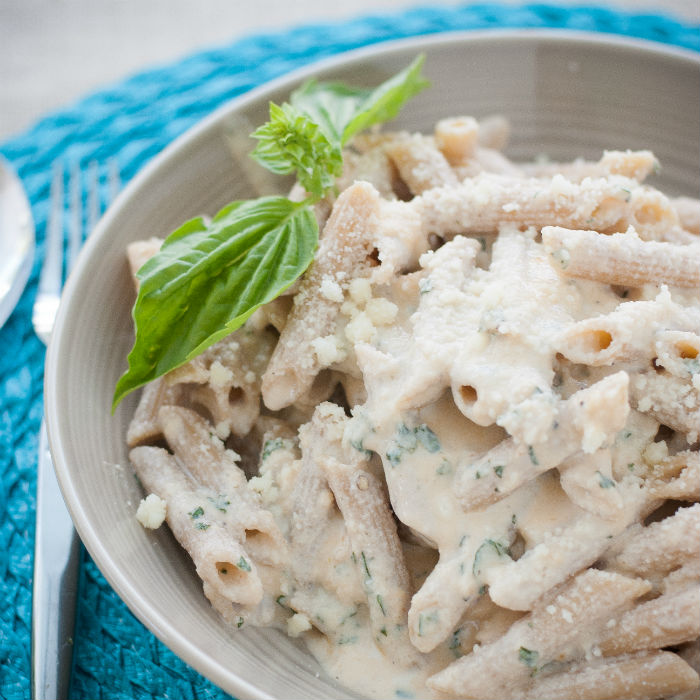 This is one of my "best-kept" secrets. I know it. And 50 million Italians know it. Now you're going to learn it. Pasta is usually out of reach if you're trying to lose weight. But I'm going to show you EXACTLY how to eat your Italian favorites while still losing belly fat and looking slim and sexy.
Here is the exact, metabolism-boosting blueprint to know HOW to cook pasta for fat loss:
Choose an Italian pasta brand, which are most often made with Durum wheat flour. Do not use "egg noodles" or "gluten-free pasta" as those are loaded with high-glycemic flours (Avoid!).
Always choose whole-grain pasta.

Cook your pasta al dente (very firm) like the Italians do. That has a big impact on fat loss. That way pasta has a much lower glycemic index than overcooked pasta. I recommend cooking it a minute less than the manufacturer's package says.
When it's cooked, rinse it under hot water, so that you get rid of some of the starch (high glycemic).
Add a lot of fiber to your pasta: Load it with basil leaves, leafy greens, pine nuts, vegetables, and other high-fiber, wholesome ingredients. The more, the better.
If possible, chill your pasta and enjoy it as a salad. Or chill it, then reheat it to enjoy it as leftovers.
Now that you have the step-by-step instructions, you and your family can enjoy great Italian dishes and still lose weight.
To get even more fast, affordable, fat-burning chef tips like this one, make sure you learn about my online cooking classes. You can even get your first lesson free.

Delicious Recipes:
Mediterranean Shrimp with Spaghetti Squash & Toasted Pine Nuts