By 2020 I want to help ONE MILLION people transform their lives. That's my big goal in life.
To do that, I'll be adding exciting mini-contests, new prizes, and more incentives to encourage you & your friends to take part in the current TT Transformation Contests. Also, if you have any ideas on helping me spread the word about TT and the Transformation Contests, I'd love to hear from you in the comments area below.
For the 8th TT Transformation Contest, I've changed the system so there are now 4 categories in which you can win.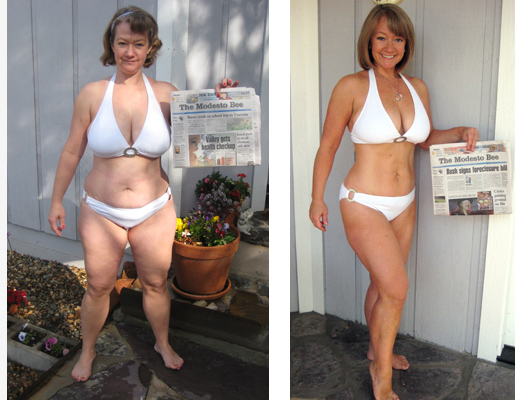 1) Men Over 40
2) Men Under 40
3) Women Over 40
4) Women Under 40
I hope this will be an incentive for more people to take part.
There will also be a mini-TT 5-week Transformation Contest…more details coming soon.
PLUS…my friend Joel Marion is running a contest and you can enter both his contest AND my contest at the SAME time if you use his Xtreme Fat Loss Diet program and Turbulence Training workouts.
He's put up another $10,000 in cash and prizes for people to win.
Now for this week's tips…
Click here to listen to the call…
Let's get started transforming!
Monday – May 24th
Transformation Tip of the Week:
"Everyday take baby steps to improvement. Be a little better than yesterday."
"In essence, if we want to direct our lives, we must take control of our consistent actions. It's not what we do once in a while that shapes our lives, but what we do consistently."
Tony Robbins
If you have a favorite quote, please share it here and I'll try to get it in a future call!
TT Intermediate Workout A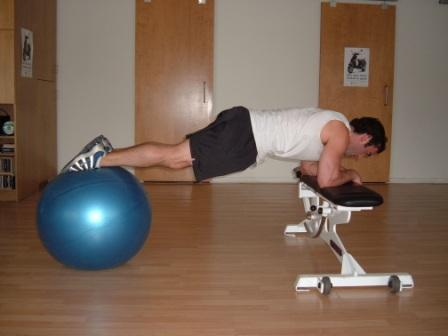 1A) DB Split Squat – 8 repetitions per side
1B) DB Incline Press – 8 repetitions
Rest 1 minute & repeat 2 more times for a total of 3 supersets.
2A) Stability Ball Leg Curl – 15 repetitions
2B) Pushup – 15 repetitions
Rest 1 minute & repeat 2 more times for a total of 3 supersets.
3A) Stability Ball Jackknife – 10 repetitions
3B) DB Rear-Deltoid Raise – 10 repetitions
Rest 1 minute & repeat 2 more times for a total of 3 supersets.
Finish with Intermediate Interval Training Workout A
Tuesday
Get 30 minutes of fun activity – now grab a Green Tea and do this week's research review.
Reference:
Nut consumption and blood lipid levels: a pooled analysis of 25 intervention trials.Sabaté J, Oda K, Ros E. Arch Intern Med. 2010 May 10;170(9):821-7.
People who ate an average of 67 grams (2.4 ounces) of nuts a day saw a 5.1 percent fall in total cholesterol concentration and a 7.4 percent drop in low-density lipoprotein cholesterol (LDL-C) . And people with high triglyceride levels who ate nuts saw a 10.2 percent fall in those blood lipid levels.
Researchers led by Dr. Joan Sabate of Loma Linda University in California, found that the benefits to health were the same no matter which nut is eaten, and frequent nut consumption does NOT cause weight gain.
Nuts are the perfect snack. I eat walnuts, almonds, and pecans…mostly walnuts. I also had a treat of mixed nuts on the airplane the other day but I try to avoid commercial nut mixes because they are roasted in oil.
Wednesday

1A) DB Squat – 8 repetitions
1B) Stability Ball Rollout – 8 repetitions
Rest 1 minute & repeat 2 more times for a total of 3 supersets.
2A) DB Reverse Lunge – 8 repetitions per side
2B) Side Plank – 20 second hold
Rest 1 minute & repeat 2 more times for a total of 3 supersets.
3A) DB Row – 8 repetitions per side
3B) Stability Ball Hip Extension – 12 repetitions
Rest 1 minute & repeat 2 more times for a total of 3 supersets.
Intermediate Interval Training Workout B
Here's a good video on lunges if you haven't seen it yet…
Thursday
Do 30 minutes of fun activity…
I want to share with you the 19 books I've read so far this year, including the "speed reading" book that is going to help me read even MORE books faster.
NOTE: The books below are mostly business…I didn't include all of the workout ebooks, videos, and websites that I read for training info…I just included real books.
Click here to listen to the call where I explain more about each book…
Books I've read:
Counter-Insurgency Warfare — Written in the Vietnam war era but very relevant today!
Ignore Everybody – Hugh McNeil
Acres of Diamonds – Richard Conwell
Richest man in babylon – George Clason — great for teenagers to teach them about saving, etc.
59 Seconds –  Richard Wiseman
The Idiot Factor – Larry Winget
Knockout Entrepreneur – George Foreman
Getting Naked – Pat Lencioni
Making Them Believe- Kennedy
Mastering the rockefeller habits – Verne Harnish (This is one of the most important books I've ever read)
499 Things to do before you die – Very hedonistic…XXX rated
How to read faster in 10 days – Beale (get this if you want to read faster)
Checklist Manifesto
Viking Manifesto
Pow – The Power of Surprise
Food Rules – Michael Pollan (A must read for everyone who is confused by nutrition)
Stubborn Fat Solution – Lyle McDonald
Thrive Diet – Brendan Brazier
Power of Green Smoothies
Friday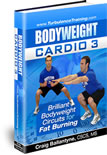 Day 5 – Workout C of TT Bodyweight Cardio 3
Close-Stance Bodyweight Squat – 15 reps (2-0-1)
Close-Grip Pushup – 10 reps (3-0-1)
Chin-up – 3 reps (3-0-1)
Reverse Lunge – 10 reps per side (2-0-1)
Inchworm – 6 reps (2-1-2)
Run in Place – 20 seconds
Mountain Climber – 10 reps per side (1-0-1)
Total Body Extension – 8 reps (1-0-1)
Calf Jump – 10 reps
Deep Step-up or Reaching Lunge – 8 reps per side (2-0-1)
Decline Pushup or Regular Pushup – 12 reps (2-1-1)
Underhand Inverted Row – 10 reps (2-0-1)
Run in Place – 20 seconds
Social Support Saturday!
30 minutes of fun activity…
"You must constantly ask yourself these questions: Who am I around? What are they doing to me? What have they got me reading? What have they got me saying? Where do they have me going? What do they have me thinking? And most
important, what do they have me becoming? Then ask yourself the big question: Is that okay?" – Jim Rohn
Sunday – Plan, Shop & Prepare
30 minutes activity and plan, shop, & prepare.
Now for the #1 nutrient for weight loss…
These days all we ever hear about is "protein, protein, protein", but the truth is that protein is not the #1 ingredient in a fat loss diet.
In reality, a protein shake contains NONE of the most important nutrient for weight loss…
…and that's FIBER.
In fact, simply adding an extra 6g of fiber per day to your diet will be enough to help you start losing weight again.
Any plant based foods have fiber (unless they are processed), but these three specific fiber-rich foods have been shown in research to help you lose weight and are easy to add to your diet.
#1 – Black Beans
A half-can of black beans gives you over 15 grams of protein, and Men's Fitness rated black beans as the CHEAPEST source of protein available. Combine protein plus fiber, and you'll be full all afternoon if you have black beans for lunch.
More foods to come next week, plus:
A Transformation Quote from a TT reader
TT Workout – Kettlebell & bootcamp workouts
Nutrition Research Review – Power of simple foods for fat loss
Plus, my TT Core Values and another book list!