Transformation: Small Changes Make a Big Difference
Whether you're determined to improve your fitness, clean up your nutrition, work on a healthier mindset, or all three (yay, you!) the best approach is to make reasonable, sustainable changes to your daily life.
Transformation, be it physical, mental, emotional, or habitual is about creating a new normal.
That new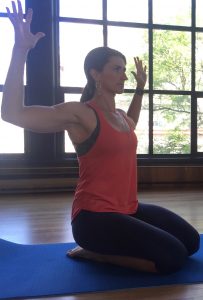 normal must align with the goals you set for the life you desire and to get there you need to be taking steps toward those goals so often that they become a natural part of what you do and who you are.
Conforming to a new standard is a process — one that's most effective when taken in small, baby steps.
Things like becoming diligent in your form during challenging exercises, building your perfect posture, and making simple changes in how you move daily can be infused in bite-sized chunks that seem effortless at the time, but create the change you seek over the long run.
Even trying new healthy recipes, like protein pancakes or grilled peaches on a salad can open you up to a new relationship with food that creates less angst about what's "good" or "bad" and invites more of what's nourishing.
And as your mind and body transform so will your acceptance for who you are at each moment of the journey. You'll no longer find it necessary to fret that you're body isn't perfect and you'll handle tough times with a new perspective – one that trusts in the timing of all things and knows that every moment serves a purpose.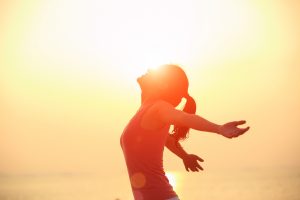 Getting to this place — where your fitness, your nutrition, your mindset, and well, your life – feel like they are in harmony and your goals are a reality begins with the choices you make every single day.
A small step in the right direction is all it takes to catapult you toward your bigger dreams. Accepting the truth that taking smaller steps makes it easier to follow through day after day doesn't mean you're not ambitious; it means you are smart. It means you want it to stick — whatever "it" is. And it means you're more likely to see the transformation you've been dreaming about for so long!
In Love & Gratitude,

Missi Holt