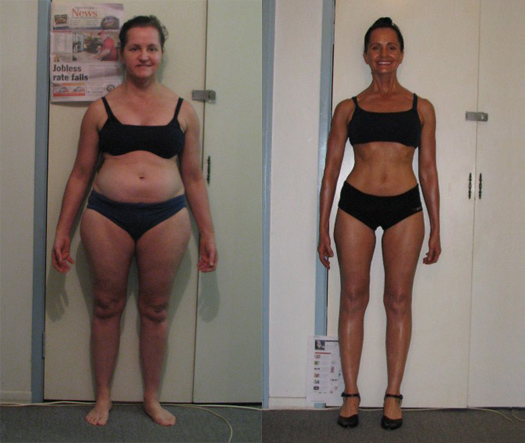 No one would believe that 41 year old woman could use a transformation program to completely changer her body from overweight and out-of-shape to lean and fit in just 12 weeks. But Robyn Sutorowski proved everyone wrong.
Before she even heard about the Turbulence Training transformation contest, Robyn was like many people who find themselves overweight and depressed about it. She also had a bad habit of smoking cigarettes, and with all that combined she felt unhealthy and tired all the time.
But then one day she started talking to Jason Davie, one of the previous Turbulence Training transformation success stories, and he told her how all she needed to do was make small baby-step changes in her diet and do three quick workouts each week.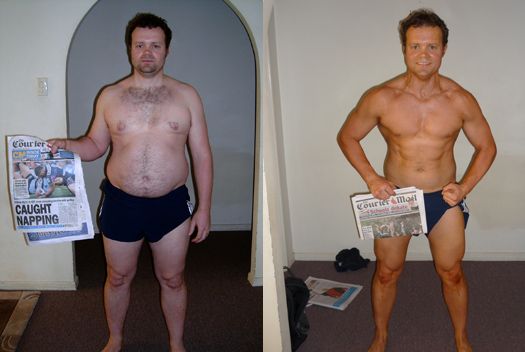 Robyn thought it sounded simple…maybe even "too simple". But she looked at Jason and was shocked by his results. He had lost over 30 pounds of fat in 12 weeks and looked younger and healthier than he did just 3 months earlier.
It was then that Robyn decided to go for it. To have her chance to get her freedom back, to regain her confidence, and to feel proud about her body, health and fitness. She didn't want to be tired or depressed anymore, and this was her chance to do something about it.
But wait a minute. Didn't you say Robyn was 41 years old? What worked for a young guy like Jason surely couldn't work for her too, could it? Robyn didn't see it that way. She was so inspired by Jason that she knew this was her chance.
Robyn was also sick and tired of being exhausted. And so she started her transformation program on in January 2009 and immediately fell in love with the Turbulence Training workouts and lifestyle, plus the social support she found on the forums.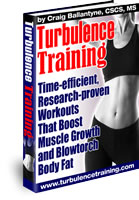 Now here's one simple secret that helped Robyn make her transformation so successful. The secret is that she simply followed the rules! When some beginners start with Turbulence Training, they jump into workouts that are too advanced, and they end up frustrating and even quitting.
However, Robyn followed the instructions to the letter, starting with the beginner workout and then the intermediate workout before graduating to more advanced workouts.
She finished her 12 weeks using the popular Turbulence Training for Buff Dudes and Hot Chicks program, and that is what helped her lose a record 34 pounds of fat in just 12 short weeks. Not only was that a record for female transformation success stories, but it was a record for the entire Turbulence Training transformation program history!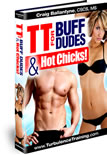 Over time, Robyn gained strength and came to love the "natural high" of exercise, and this replaced her depression and fatigue. She truly found the energy, the freedom, and the confidence that she was so desperately seeking before.
And when Robyn finally combined her new love of exercise with a simple diet of whole natural foods and the social support she discovered on the TT fat loss forums, she was also able to give up smoking for good.
Her new friends on the forums gave her tips for overcoming cigarettes, and she was able to kick a 25 year habit in just weeks. Since she's stopped smoking and lost body fat, Robyn now breathes easier, thinks clearer, has more energy, has improved her complexion, and dramatically reduced her depression.
She's lost over 5 inches of fat from each thigh, 9.5 inches from her waist, and even 5.75 inches of fat from her hips. Her before and after photos are stunning. But Robyn says, while the physical differences are amazing, the improvements in confidence and the ability to overcome challenges are just as important.
Robyn is ready to get her life back. She had tried so many other programs in the past to lose weight or quit smoking, but nothing worked as well as the Turbulence Training transformation program. Her life has totally transformed in just 12 weeks, and yours can too.
Looking forward to your transformation program success story,
Craig Ballantyne, CSCS, MS
PS – What does transforming mean to you?
Let me know here: