Transformation Contest Truth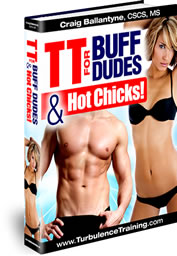 "Liar. Those aren't real. The photos are faked."
"It's not even the same person."
"Looks like Steve got a nose job."
That's what the haters are saying about the winners of past TT Transformation Contests.
You can watch the video and read the comments here.
My favorite line is when a hater claims that the after photo is not even of the same person as the before photo. That just proves how dramatic your TT Transformation can be.
Don't let the haters stop you from participating.
Don't let them bring you down at work where they don't want you to change…don't let them keep you miserable like they are.
Don't let the fear that your loved ones have about you changing stop you from transforming your body. Reassure them that you'll always love them, but that there will just be less of your belly fat to love back. (That's okay, right?)
Now is the time to ignore the critics. What good have they ever done you anyway?
Now is the time to transform your body and your life – to be part of the 1 Million Men and Women Transformation Mission here at Turbulence Training.
Today is the last day to join the 14th TT Transformation Contest here
Now is the time to strike out on your journey to the new you, slimmer, sexier, smarter (about health and fitness), more supportive, and perhaps even $1000 richer in 12 weeks at the end of the contest.
Anyone can do it. We've had success stories from age 18 to 74, from New Zealand to the Norway, South Asia to South America.

I've sent prize-winning checks to areas of the world that I didn't even know existed.
All because people just like you had a powerful vision that they were going to ignore the critics, the haters, and the doubters, and instead, they were going to take charge of their life…
…to finally change, to get the support they needed, to set down their rules and stick to them – for 12 amazing weeks of rapid fat loss and then for life to maintain their newfound confidence and health.
They did it.
You can do it.
It's time for you to be that person that people have a hard time believing was ever the person in your before photo.
Join me and thousands of other TT'ers from all around the world in this, the 14th, and BEST Turbulence Training Transformation Contest ever.
You can use any TT program and even the 24/7 Fat Loss Workouts, too.
Get support on the forum and get success in your life.
I'm proud of you for taking the first steps to better health and a sexier body. I'm proud of you for finally taking action and getting what you deserve.
You're the best.
Let's show the world.
Visit the contest results webpage and click on the rules link to find out the few small details you need to know in order to do the contest to the best of your ability.
And while you're there, listen to the audio interview that I did with my favorite transformation success story contestant of all,  Catherine Gordon.
She's recently become a Certified TT Trainer and we'll have her onstage at the 2nd Turbulence Training Summit next month in San Diego.
She's changed her life, now how about yours?With you every step of the way,
Craig Ballantyne, CTT
Certified Turbulence Trainer
PS – If you need a diet and workout program to use in the contest, start with…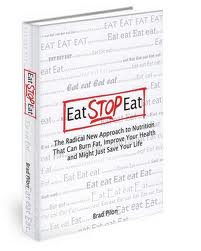 Brad Pilon's ESE program and the TT Buff Dudes Hot Chicks workout.
And then email us your receipt and we'll send you the workout.
Our email address is:

TurbulenceTrainingHelp@gmail.com
Time to show the world how awesome you really are.