Transformation Bootcamp Workout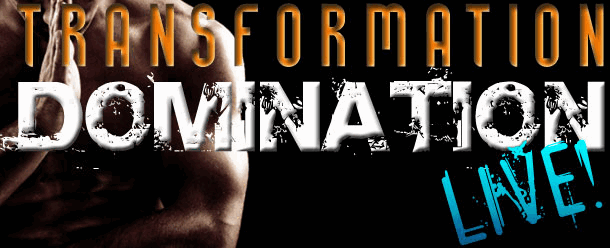 Last Saturday was an awesome time at the Transformation Domination seminar in Florida.
I was amazed at how many folks came from Japan, France, Belgium, the UK and all over the world just to do a TT Bootcamp in the morning and then learn transformation secrets from Joel Marion, Isabel De Los Rios, Vince Del Monte, Holly Rigsby, and almost a dozen other experts.
The fun started bright and early at 7am with the first of two super fun back-to-back TT Bootcamps done in a big empty hotel ballroom.
WOW – can TT readers really "bring it". I was blown away by how hard you folks were working out.
I just want to say a HUGE Thank You to everyone who was there.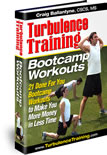 But if you haven't tried this workout, I have good news for you.
Today I'm giving you the complete bootcamp workout we went through on Saturday morning.
If you're a trainer, your clients will love it…and if you're not a trainer, well, you can print this out to do ANYWHERE, ANYTIME!
Warm-up Circuit – 2 rounds
1) Arm Crosses (see TT Transformation warm-up for photos)
2) Bodyweight Squat
3) Jumping Jacks
4) Mountain Climbers
5) Prisoner Forward Lunges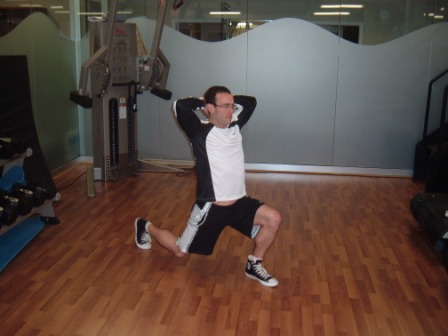 ==>
6) Pushups
7) Stickups
Strength Superset – 2 rounds
1A) Toughest pushup for 30 seconds
1B) Toughest single leg exercise for 30 seconds per side
Water break
Conditioning Circuit – 2 rounds
1) Reverse lunge
2) Spiderman climb
3) Plank
4) 1-leg hip extension
5) Close-grip pushup
Water break
Ab circuit from John Romaniello (check out his interview in TT members)
1) Abdominal walk out
2) Garhammer ab curl
3) Pushup plank
(I'll get John to explain these in Part 2 of his TT Member's interview coming in February.)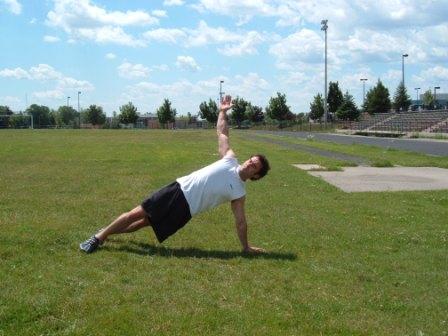 Final Circuit
1) Prisoner Squat
2) T-pushup ==>
3) Split squats
4) Squat thrusts
5) Side plank
Water break
Stretching Circuit
1) Hip Flexor Stretch
2) Glute Stretch
3) Chest Stretch
4) Hamstring Stretch
5) Shoulder Stretch
*****************
NOTES: First, you'll notice there were no pulling/rowing exercises.
Why?
Well, because we had no equipment. No balls, no bands, no dumbbells, no kettlebells, no nothing.
But we still had an awesome fitness bootcamp workout with all of our TT friends from around the world.
It was pretty darn cool.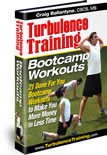 Also, because I gave away the complete TT package at the Transformation Seminar, and I wanted to give you a Special Offer as well for those of you who couldn't make it on the weekend.
Click this link to get your Abs bonus when you get started with the TT Bootcamp program today – offer ends Friday, Jan 22nd, 2010.
Thanks again to everyone who said "Hi!" at the seminar,
Craig Ballantyne, CSCS, MS
Author, TT Bootcamp Workouts