3 Steps to a Transformation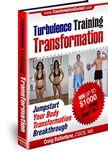 Well…
You might be upset with me today…
But sometimes it's worth getting you a little worked up in order to reach you with an important message.
Let me tell you a little story to explain.
On my internet independence website, I ran a business transformation contest. It was announced to over 6000 readers.  Guess how many people entered? …. Two.
That's it.  But there was no cost to enter. Heck, there was barely any effort required.  Yet still, just 2 out of 6000 "showed up".
The lesson:  Take ACTION. You have a lot LESS competition than you think.  What's the old Woody Allen quote?  Oh yeah,"Eighty percent of success is showing up."  Seems to be very true.
So if that's the case, you have a great chance of being one of our next Transformation Contest winners.  I assure you, out of the hundreds of people that tell me they are going to start, only a few will finish.
That's reality.
BUT…
…that also means the reality of you winning gets a lot better.
So if you're wanting to change, but you're struggling, then use the TT Transformation Contest as that final kick in the butt. If you transform, you will NOT be disappointed this summer.  Instead, you'll be leaner, sexier, and healthier.
You'll have more energy for your kids, for work, for fun, and even for the bedroom.
So here are the 3 steps you need to take to change your behavior:
Step 1 – Clearly identify and communicate what you want the new behaviour to be and what old behaviour you want to stop.
Step 2 – Reinforce/reward the new desired behaviour.
Step 3 – Make it easy to perform the desired behaviour. So make the necessary changes in your environment that foster the performance of positive behaviors.
For example, research shows that people eat more vegetables when vegetables are stored in the fridge at eye level.  Little things like that go a LONG way in helping you change.
The more you make healthier options available to yourself, the more you will make the right choices.
Let me leave you with this:
"Identify exactly what is you want. This takes a lot of thought. Then don't let anything stand in your way of getting it." – Kekich Credo #56
Looking forward to your success,
Craig Ballantyne, CSCS, MS, CTT
Creator, Turbulence Training Transformation Contest