How to Get Your Life Back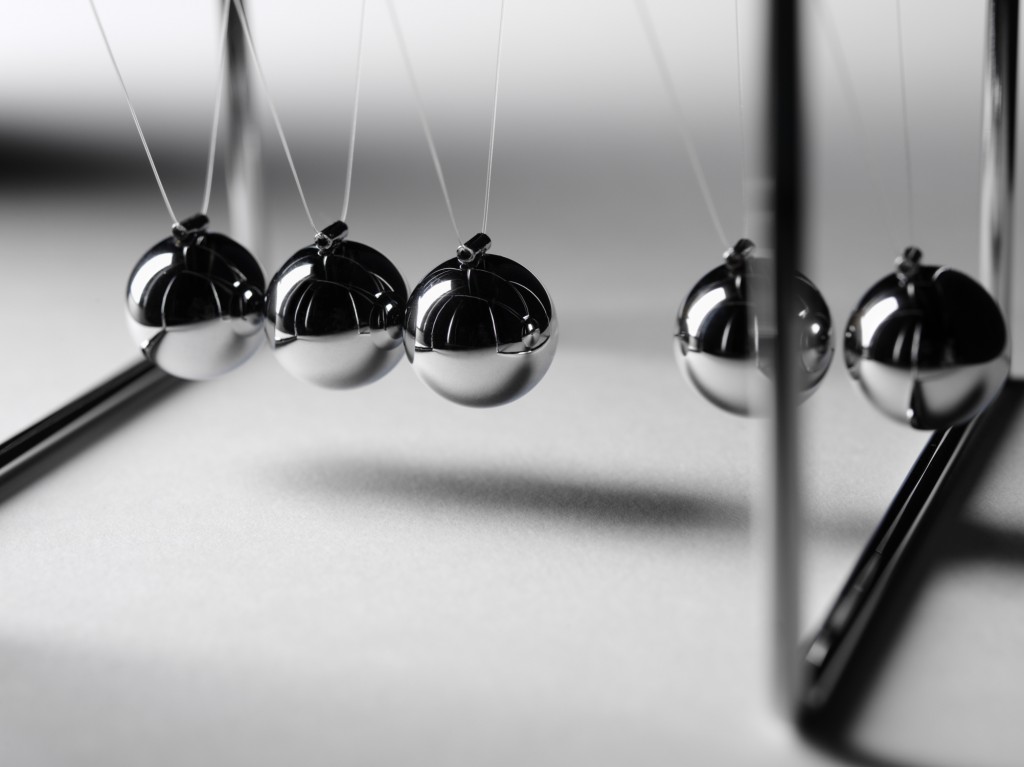 In yesterday's essay I shared with you some of the strategies I used to complete a 4 year college degree in just 3 semesters. Today I'm going to show you my strategies to recover wasted time and get your life back. Let's begin…
Triage ruthlessly
Get rid of everything that wastes your time. Use the trash can liberally. Apply the rule, "When in doubt, throw it out." Cancel useless magazine subscriptions. If you have a magazine that is more than two months old and you still haven't read it, throw it away; it's probably not worth reading. Realize that nothing is free if it costs you time. Before you sign up for any new free service or subscription, ask how much it will cost you in terms of time. Every activity has an opportunity cost. Ask, "Is this activity worth what I am sacrificing for it?"
In college I was downright brutal when it came to triage. I once told a professor that I decided not to do one of his assigned computer science projects because I felt it wasn't a good use of my time. The project required about 10-20 hours of tedious gruntwork that wasn't going to teach me anything I didn't already know. Also, this project was only worth 10% of my grade in that class, and since I was previously acing the class anyway, the only real negative consequence would be that I'd end up with an A- in the course instead of an A. I told the professor I felt that was a fair trade-off and that I would accept the A-. I didn't try to negotiate with him for special treatment. So my official grade in the class was an A-, but I personally gave myself an A+ for putting those 10-20 hours to much better use.
Ask yourself this question: "Would I have ever gotten started with this project, relationship, career, etc. if I had to do it all over again, knowing what I now know?" If your answer is no, then get out as soon as possible. This is called zero-based thinking. I know a lot of people that have a limiting belief that says, "Always finish what you start." They spend years climbing ladders only to realize when they reach the top that the ladder was leaning against the wrong building. Remember that failure is your friend. So if a certain decision you've made in the past is no longer producing results that serve you, then be ruthless and dump it, so you can move onto something better. There is no honor in dedicating your life to the pursuit of a goal which no longer inspires you. This is another situation where you must practice integrity in the moment of choice. You must constantly re-assess your present situation to accurately decide what to do next. Whatever you've decided in the past is largely irrelevant if you would not renew that decision today.
Identify and recover wasted time
Instead of watching a one-hour TV show, tape it and watch it in 45 minutes by fast-forwarding through the commercials. Don't spend a half hour typing a lengthy email when you could accomplish the same thing with a 10-minute phone call. Batch your errands together and do them all at once.
During the summer between my second and third semesters, I found an apartment across the street from campus that was slightly closer to the engineering building than my on-campus dorm room. So I moved out of the dorms and into that apartment, which saved me some walking/biking time every day. I was also moving from a two-bedroom dorm which I shared with two roommates into a smaller single-person studio apartment. This new apartment was much more efficient. For example, I could work on programming assignments while cooking dinner because my desk was only a few steps from the stove.
Trying to cut out time-wasting habits is a common starting point for people who desire to become more efficient, but I think this is a mistake. Optimizing your personal habits should only come later. Clarity of purpose must come first. If you don't have clarity, then your attempts to install more efficient habits and to break inefficient habits will only fizzle. You won't have a strong enough reason to put your time to good use, so it will be easy to quit when things get tough. You need a big, attractive goal to stay motivated. The reason to shave 15 minutes off a task is that you're overflowing with motivation to put that 15 minutes to better use.
For example, you might have a career you sort of like, but most likely it's not so compelling that you'll care enough about saving an extra 15 minutes here and there, even if your total savings might amount to a few hours each day. But if you've taken the time to develop a sense of purpose that reaches deep into your soul, you'll be automatically motivated to put your time to better use. If you get the highest level of your life in order (purpose, meaning, spiritual beliefs), the lower levels will tend to self-optimize (habits, practices, actions).
Apply the 80-20 rule
Also known as the Pareto Principle, the 80-20 rule states that 20% of a task's effort accounts for 80% of the value of that task. This also means that 80% of a task only yields 20% of the value of that task. In college I was ruthless in my application of this principle. Some weeks I ditched as many as 40% of my classes because sitting through a lecture was often not the most effective way for me to learn. And I already noted that I would simply refuse to do an assignment if I determined it was not worth my time. There was one math class that I only showed up to twice because I could learn from the text book much more quickly than from the lectures. I only showed up for the midterm and final. I would pop my head in at the beginning of each class to drop off my homework and then again at the end of each class to write down the next assignment. I actually got the highest grade in that class, but the teacher probably had no idea who I was. The other students were playing by the rules, not realizing they were free to make their own rules. Find out what parts of your life belong in the crucial 20%, and focus your efforts there. Be absolutely ruthless in refusing to spend time where it simply cannot give you optimal results. Invest your time where it has the potential to pay off big.
Guard thy time
To work effectively you need uninterrupted blocks of time in which you can complete meaningful work. When you know for certain that you won't be interrupted, your productivity is much, much higher. When you sit down to work on a particularly intense task, dedicate blocks of time to the task during which you will not do anything else. I've found that a minimum of 90 minutes is ideal for a single block.
You may need to negotiate with the other people in your life to create these uninterrupted blocks of time. If necessary, warn others in advance not to interrupt you for a certain period of time. Threaten them with acts of violence if you must. In school I would lock my bedroom door when I needed to work, so my roommates would know not to disturb me. While each individual bedroom in the two-bedroom dorm suites was designed for two people (four people per suite), I paid a bit extra to have a bedroom all to myself. This way I always had my own private room to work. When I had time to be social, I'd leave the door open, sometimes playing computer games with one of my roommates. If you happen to work in a high interruption environment that's negatively affecting your productivity, change that environment at all costs. Some people have told me that giving their boss a copy of this article helped convince him/her to take steps to reduce unnecessary interruptions.
While for some people it's helpful to block off a specific period of time for a task, I find that I work best with long, open-ended stretches of uninterrupted time. I'll often allocate a starting time for a task but usually not a specific finishing time. Whenever possible I just allow myself to stick with a task as long as I can, until I eventually succumb to hunger or other bodily needs. I will frequently work 6+ hours straight on a project without taking a break. While frequent breaks are often recommended to increase productivity, I feel that suggestion may be an artifact of industrial age research on poorly motivated workers and not as applicable to high-motivation, purpose-driven creative work. I find it's best for me to maintain momentum until I can barely continue instead of chopping a task into smaller chunks where there's a risk of succumbing to distractions along the way.
The state of flow, where you are totally absorbed in a task and lose all sense of time, takes about 15 minutes to enter. Every time you get interrupted, it can take you another 15 minutes to get back to that state. Once you enter the state of flow, guard it with your life. That is the state in which you will go through enormous amounts of work and experience total connection with the task. When I'm in this state, I have no sense of past or future. I simply feel like I'm one with my work.
While sometimes I suffer from the problem of the task expanding to fill the allotted time (aka Parkinson's Law), I often find that it's worth the risk. For example, when I do optimization work on my web site, I'll frequently think of new optimization ideas while I work, and I'll usually go ahead and implement those new ideas immediately. I find it more efficient to act on those ideas at the moment of conception instead of scheduling them to be done at a later time.
Work all the time you work
During one of these sacred time blocks, do nothing but the activity that's right in front of you. Don't check email or online forums or do web surfing. If you have this temptation, then unplug your Internet connection while you work. Turn off your phone, or simply refuse to answer it. Go to the bathroom before you start, and make sure you won't get hungry for a while. Don't get out of your chair at all. Don't talk to anyone during this time.
Decide what it is you should be doing, and then do nothing but that. If you happen to manage others, periodically ask them what their #1 task is, and make sure they're doing nothing but that. If you see someone answering email, then it should be the most important thing for that person to be doing at that particular time. If not, then relatively speaking, that person is just wasting time.
If you need a break, then take a real break and do nothing else. Don't semi-work during a break if you feel you need rest and restoration. Checking email or web surfing is not a break. When you take a break, close your eyes and do some deep breathing, listen to relaxing music and zone out for a while, take a 20-minute nap, or eat some fresh fruit. Rest until you feel capable of doing productive work again. When you need rest, rest. When you should be working, work. Work with either 100% concentration, or don't work at all. It's perfectly fine to take as much down time as you want. Just don't allow your down time to creep into your work time.
Experiment
Everyone is different, so what works for you may well be different than what works for everyone else. You may work best in the morning or late at night. Take advantage of your own strengths, and find ways to compensate for your weaknesses. Experiment with listening to music while you work. I use the free WinAMP player, which can stream commercial-free radio directly to my computer all day long with a variety of channels to choose from. I find that classical and new age music, especially Mozart, is terrific for web development work. But for most routine tasks, listening to fast-paced techno/trance music helps me work a lot faster. I don't exactly know why, but I'm twice as productive when listening to really fast music as compared to listening to no music. On the other hand, music with vocals is detrimental to my productivity because it's too distracting. And when I really need to focus deeply, I'll listen to no music at all. Try a simple experiment for yourself, and see if certain forms of music can increase your productivity. For me the difference was dramatic.
Whenever you come up with a wacky new idea for increasing your productivity, test it and see what effect it has. Don't dismiss any idea unless you've actually tried it. Partial successes are more common than complete failures, so each new experiment will help you refine your time management practices. Even the ongoing practice of conducting experiments will help condition you to be more productive.
Cultivate your enthusiasm
The word "enthusiasm" comes from the Greek entheos, which means literally, "the god within." I really like that definition. I doubt it's possible to master the art of time management if you aren't gushingly enthusiastic about what you're going to do with your time. Go after what really inspires you. Don't chase money. Chase your passion. If you aren't enthusiastic about your work, then you're wasting your life. Switch to something else. Consider a new career altogether. Don't beat yourself up if your current career has become stale. Remember that failure is your friend. Listen to that god within you, and switch to something that excites you once again. The worst waste of time is doing something that doesn't make you happy. Your work should serve your life, not the other way around.
If you're like most people, you can get yourself motivated every once in a while, but then you get caught up and sink back down to a lower level of productivity, and you find it hard to continue with a project. How easy is it to start a new project when your motivation level is high? And how difficult is it to continue once your enthusiasm fades? Since most people are negative to one degree or another, you'll naturally lose your positive charge over time unless you actively cultivate your enthusiasm as a resource. I don't believe in pushing myself to do something I really don't want to do. If I'm not motivated, then getting myself to sit down and work productively is nearly impossible, and the work is almost painful. When you're highly motivated though, work feels like play.
While in college I could not afford to let my enthusiasm fade, or I'd be dead. I quickly learned that I needed to make a conscious effort to reinforce my enthusiasm on a daily basis. I always had my Walkman cassette player with me (there were no portable MP3 players back then), and while walking from one class to the next, I would listen to time management and motivational tapes. I also listened to them while jogging every morning. I kept my motivation level high by reinforcing my enthusiasm almost hourly. Even though I was being told by others that I would surely fail, these tapes were the stronger influence because I never went more than a few hours without plugging back in.
If your enthusiasm level is high, you can work so much more productively and even enjoy the normally tedious parts of your work. I've always found that whenever I want to take my business to a new level, I must take my thoughts to a new level first. When your thinking changes, then your actions will change, and your results will follow. Unless you're a naturally hyper person, your enthusiasm is going to need daily reinforcement. I recommend either listening to motivational tapes or reading inspiring books or articles for at least fifteen minutes every day. Whenever I've stopped doing this, I've found that self-doubt always returns, and my productivity drops off. It's truly amazing how constantly feeding your mind with positive material can maintain your enthusiasm indefinitely. And if you multitask, you can get this benefit without investing any extra time into it.
Maintain balance
I don't think it's easy to sustain long-term productivity, health, and happiness if your life is totally unbalanced. To excel in one area, you can't let other areas lag behind and pull you down. While in college I made an effort to take off a full day each week to have a personal life. I exercised, went to parties, attended club meetings, played computer games and pool, and even had time to vacation in Las Vegas during my final semester. The high turnover rates at the end of "death march" projects are caused by a lack of balance. To focus exclusively on your primary work at the expense of every other area of your life will only hurt you in the long run. Maintain balance by paying attention to every area of your life. As you grow in your career, be sure that your personal life grows as well.
Probably my biggest regret about going through college in three semesters is that I never had a girlfriend during this time. While I had plenty of good friends (both male and female), got involved in clubs, and enjoyed fun social activities every week, I didn't have enough time to pursue an intimate relationship on top of everything else. I remember one instance where a girl I knew was clearly interested in pursuing a relationship with me, and she started machinating to spend more time alone with me, but I couldn't take the bait because I just didn't have time for dating. I wouldn't have made a very good boyfriend at the time.
If I had to do it all over again, I think my college experience would have been even better if I'd stretched it to four or five semesters and allowed myself time for a girlfriend. It would have been great to have someone else to share my life with, not to mention all the other benefits of intimacy. At least I had plenty of time for dating after graduating. Within a few months I had a steady girlfriend, and four years later we were married. She and I actually went to the same college at the same time, but we never happened to meet while we were there, although it turned out we had a few mutual acquaintances.
I believe the main goal of time management is to give you the power to make your life as juicy as you want it to be. By getting clear about what you want and then developing a collection of habits that allow you to efficiently achieve your goals, you'll enjoy a much richer, more fulfilling life than you would otherwise. When I look back on my college days from more than a decade in the future, I feel a sense of gratitude for the whole experience. I set an enormous stretch goal and grew tremendously as a person in the pursuit of that goal. It was one of the best times of my life.
If you wish to become more productive, then do so with the intention of improving the totality of your life from top to bottom. The reason to master time management is to take your good life and transform it into an exceptional one. Time management is not about self-sacrifice, self-denial, and doing more of what you dislike. It's about embracing more of what you already love.
[
Ed Note:
 Steve Pavlina is one of the most widely read personal development bloggers in the world, with his website 
StevePavlina.com
attracting 2.5 million monthly readers. He's written more than 1200 free articles on personal growth, productivity, relationships, online business, and more.]