Gary Vaynerchuk: Talk About the Journey of the Climb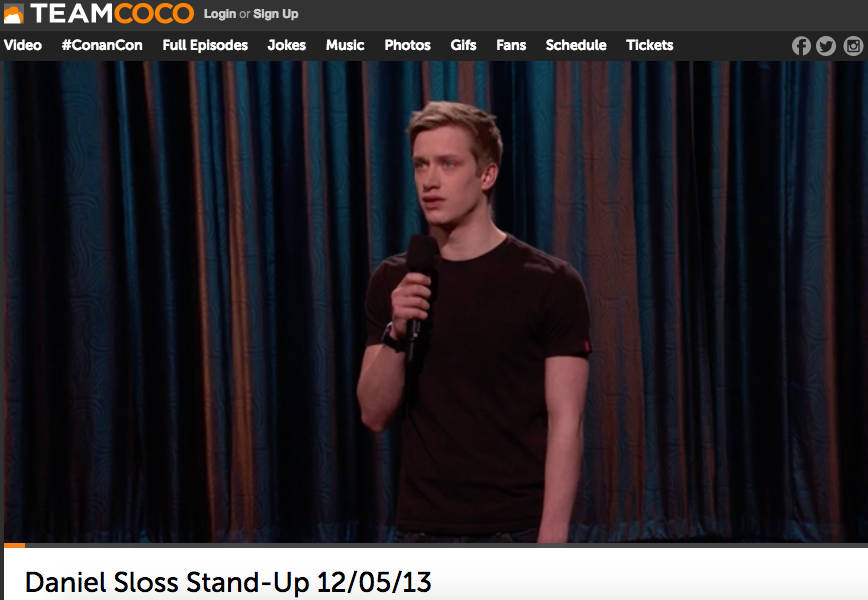 "I think it's the best piece of advice I can give to 20 and 30-year-olds that feel they should be talking to the world and bringing value," says Gary Vee.
"Talk about your journey of trying to find that voice and synthesize it properly. Because the problem is a 30- 40- 50-year-old listening to your 1-minute rant on Instagram – even if it's powerful – there's a level of cynicism like, 'what do you know?'
"It's like starting a sentence: "you should…" versus — right now I can say, "you should" because I've built so much — but if I was 20, it would need to be like "my intuition says…" and that changes everything," says Gary Vee.
Gary makes a good point here, which is that my generation needs to be real.
Faking it until you make it is bad advice for the young because you can only fool so many people.
The better approach is to bring up your audience's objections about your age before they do.
The best example I can give you of a successful young person doing this is stand-up comedian Daniel Sloss.
Three years ago, Sloss had the opportunity to perform his act live on Conan O'Brien's late-night show CONAN.
Here's how he started his opening bit:
"Hello"
"Are we all doing well?"
[Audience applause]
"Most of us are fairly disappointed that a child just walked on stage."
[Audience laughs] [Sloss mimics audience clapping]
"I didn't even like Home Alone, damn."
"My name is Daniel, I'm 23, which is weird being young and doing stand-up comedy…"
After Sloss' intro, he goes right into a joke about the challenges of being a young comic.
I recommend watching the full clip here so you can see the timing.
Case in point — Sloss addresses the elephant in the room right away and it disarms his audience.
Sloss is able to hold the room's full attention because nobody is left thinking in the back of their mind, "this kid is too young to do stand up."
This is a textbook sales strategy.
CrazyEgg writer Kathryn Aragon wrote an excellent article that explains how to overcome 5 of the most common objections on your sales page.
Can you guess what her last tip was?
"Directly Address Your Doubters."
For example:
In the P.S. you could write…
"I don't have $147 (You waste this much money every month! Borrow it if you have to and let's get going.)
"I'm too busy (Too busy doing what? Keeping your head above water and waiting for success to find you?)
"It won't work for me (That little voice inside your head is the very thing you must defeat to become successful. It's what's holding you back. Give yourself the benefit of the doubt, because I'm taking all the risk here. You might just surprise yourself!)
To make this work for you, you don't need to become overtly self-aware — please don't do that. That's probably one of my biggest pet peeves of my generation.
Rather, you can do what Gary Vee says and start your sentences with:
"My intuition says…"
"When I look at…"
"When I met with so-and-so today, the takeaway I got was…"
Show your steps.
In math class your teachers didn't care if you had the right final answer — all they wanted to see was that you knew the steps to arrive at an answer.
Showing your work is how millennials can build trust and credibility with older audiences and their peers.
Nick Papple
Managing Editor
Success Formula Daily
Get your own copy of Success Formula Daily sent straight to your inbox every weekday. Click here.
Check out what you missed in the last issue here.