The Top 5 Productivity Books of 2018
"The Perfect Day Formula" by Craig Ballantyne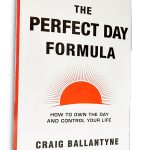 A powerful, rich vision for removing the obstacles to our success and taking ownership of our future, "The Perfect Day Formula" is the perfect blend of philosophical wisdom, practical advice, and storytelling. Ballantyne put years into the research of this book, and it shows; quotes, anecdotes, and beautifully distilled tips from the world's most successful people combine to create the perfect script for success—in every area of life. Already a massively successful title, with tens of thousands in circulation, "The Perfect Formula" is THE starting point for anyone looking to overcome their doubts and fears and finally take big steps toward their biggest dreams. (Available for FREE here.)
"Getting Things Done" by David Allen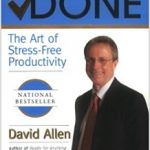 A longtime classic, this book packs a particularly powerful punch in the age of digital distractions and mental clutter—which is why we chose it as a 2018 standout. Celebrated author and speaker David Allen teaches you how to frame tasks clearly in your own mind and build routines to make daily progress on each one. His method has become so popular that it is now the foundation of a world-renowned training system called "Getting Things Done." Countless business leaders, entrepreneurs, parents, and high-achieving millionaires have all used Allen's systems to "get things done."
"The 4-Hour Work Week" by Tim Ferriss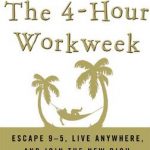 Anyone who has dabbled in productivity solutions knows Tim Ferriss. This particularly title is one that earned him widespread celebrity—and for good reason. With practical tips on how to redistribute our day-to-day workload—including the leveraging of virtual assistants, "mini retirements," and tech shortcuts—Ferriss gives us every tool we need to retool our soul-sucking work routines. Ferriss himself has applied the book's principles to his own life with notable success, so readers know that his techniques work. Fellow author and productivity guru Jack Canfield has given the book unmitigated praise: "[This] is a long-overdue manifesto for the mobile lifestyle, and Tim Ferriss is the ideal ambassador. This will be huge."
"The Checklist Manifesto: How to Get Things Right" by Atul Gawande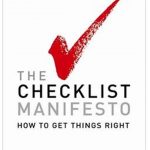 Gawande first captured our attention with "Being Mortal"—an indictment of our society's view of aging and death—but this title is distinctly more aspirational. In it, Gawande calls to account the digital world that pelts us with constant information that is impossible for us to effectively process. His solution is astoundingly simple: Use a checklist. Backed by engaging stories of checklist success in action, he make clear the need for a new form of information processing that allow us to determine what's actually important.
"The Miracle Morning" by Hal Elrod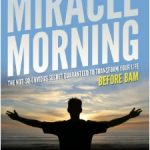 If you're looking for a nice complement to the Morning Routine Guide you just received, this would be a good place to start. For many readers stuck in the mental rut of daily to-dos, Elrod offers a curious proposition: What if anything (or everything) in your life could change the moment you wake up? What would that change look like and what would you need to make it happen?