The Simple Hack To Finally
Achieving Breakthrough Success
(Hint: It's easier than you think!)
Dear Success-Minded Friend,
Exciting, isn't it?
I'm talking about how close you are to achieving breakthrough success. The kind of success that transforms your bank account and gives you the freedom you want in life.
You can picture it... feel it...
But, for some reason that level of success stays just out of reach, even though you're showing up and grinding every day, sometimes seven days a week.
Well, I've been there, too. And I know how frustrating it can be.
But the good news is, you're probably much closer to achieving breakthrough success than you think. In a minute, I'll show you the one thing that can make it happen faster than anything else I've seen. But first...
Imagine how it will feel to have big leaps in your career... instead of spinning your wheels in a job that frustrates you.
Imagine what it will be like to grow your income and beef up your savings, allowing you to have more time with your family, and to see the world... instead of only dreaming about it.
Imagine you and your family enjoying the peace and security of financial freedom... instead of living another year backed against the wall by bills, taxes, student loans, and credit card debt.
Like I said... exciting! And best of all, you don't have to just imagine.
Because as incredible as it may sound right now, you really can achieve that kind of breakthrough success. It may not happen overnight. But it will happen. Probably much faster than you think!
Skeptical? Let me prove it to you...
The Real Secret of Success
Do you ever wonder why some people achieve amazing success, while others who are just as talented and hardworking struggle to get by?
Do you put in long hours of hard work only to go home feeling burned out, overworked, and underpaid?
Do you feel rushed and behind schedule? And even though you hustle, do you feel like days, weeks, and months fly by while nothing in your life changes?
Well, the good news is, after coaching thousands of men and women — from office workers and young professionals to busy moms and dads to some of the world's most successful entrepreneurs — I've found that the difference between mediocrity and MASSIVE success is often just one small thing.
In fact, in my 17 years of coaching, the most dramatic changes have occurred when my clients do this one thing.
I've helped a young couple do it and successfully launch their first business...
... I've helped a shy copywriter do it and go from struggling to get a single client to having more work than he can handle in 5 short months...
... I've helped a workaholic chef do it to regain control of his life so he can grow his business and still make time for his wife and 6 (yes, s-i-x!) children...
... I've helped a best-selling author and personal trainer do it to increase her income, reduce her stress, and become a better mother and wife...
... And I've even helped the CEO of a $100 million dollar software business do it to get more work done in the first 2 hours of his day than he used to get done in a typical 8-hour work day.
And that's just for starters!
You'll hear more of these amazing success stories in just a minute. But first, you're probably wondering what is this one thing that can do so much for your success?
Well, believe it or not the secret is...
A Morning Routine!
Now before you roll your eyes, hear me out. Because I bet you've heard a lot about morning routines lately.
You've heard about morning routines on podcasts and blogs, in books and magazines. It seems like everyone is talking about them these days.
Heck, you may have even tried doing a morning routine yourself in the past. And if you're like most people your results were average. At best.
But keep reading! Because what I'm going to share with you about morning routines is different.
You'll discover why you don't need to crawl out of bed at 5:00 A.M. to have an effective morning routine.
You'll discover how a personalized morning routine is the secret to automatic productivity.
And you'll discover that you, too, can use a morning routine to take control of your life — and enjoy far greater income, freedom, and success as a result.
Let me show you how...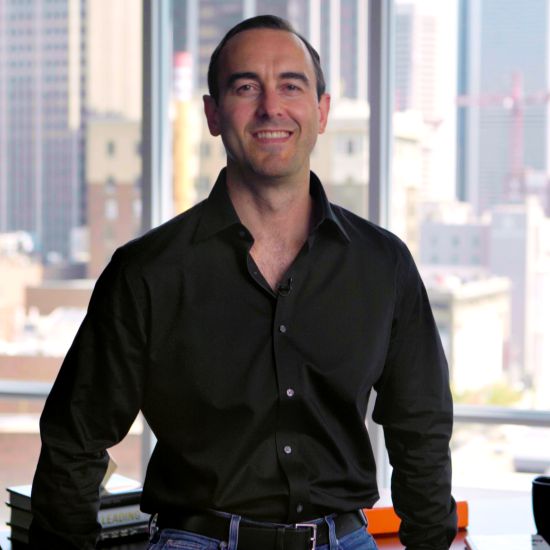 Hi, I'm Craig Ballantyne, author of The Perfect Day Formula and owner of the world-famous success newsletter Early To Rise.
As a busy writer, speaker, and business owner who travels at least 150 days every year for work, I am obsessed with productivity. Because I've learned that in life and business, what makes the difference between success and failure isn't putting in more time, it's getting more results out of the time you DO put in.
Thanks to my ability to be productive and generate massive results I was a self-made millionaire before my 30th birthday. But don't get me wrong: I am NOT especially gifted, smart, or hardworking.
In fact, I used to be lazy and unmotivated. So why have I been able to achieve an uncommon level of success?
Well, the biggest reason is because I found a unique way to master my mornings.
After years of research — and investing over $300,000 of my own money to learn from elite super-achievers like Tim Ferriss, Mark Cuban, and Anthony Robbins — I crafted and refined an amazing morning routine that makes productivity automatic and success practically inevitable.
Nothing has contributed more to my success than this powerful morning routine.
And I refuse to keep it to myself.
You see, at Early To Rise, our mission is to help success-minded men and women get healthy, make more money, and have more time for what really matters in life.
And that's why I'm thrilled to let you be one of the first to hear about a brand new program I've developed called The Millionaire Morning Routine.
The Millionaire Morning Routine reveals the exact system I use to get more done before lunch than most people get done all day. And now it can do the same for you.
Finally... a New and Improved Approach to Morning Routines!
Most morning routines ask you to do too much.
You've got to meditate and exercise and journal and do affirmations and try to squeeze a half dozen other activities into your busy schedule before breakfast. Do you have time for all that? Of course not!
And that's why The Millionaire Morning Routine asks you to do less. By focusing on the right goals for your life (which I'll help you identify in the program) you'll achieve bigger, faster results with less effort.
Another problem with most morning routines is they're too darn demanding!
You've got to drag yourself out of bed at 5:00 A.M or some other unholy hour. Now, if you're naturally a morning person and you want to get up that early, fine. But with The Millionaire Morning Routine you choose a wake-up time that's right for you.
In fact, if you can manage to get up just 15 minutes earlier tomorrow morning, then I'll show you how to take charge of your life and start making noticeable progress on your most important goals. That's a promise.
So as you can see, The Millionaire Morning Routine is NOT like other programs you may have seen or tried in the past.
It's personalized for your challenges and opportunities. So you can overcome obstacles and make progress on what matters most to you.
And that's why I'm confident The Millionaire Morning Routine will help you achieve the breakthrough success you desire and deserve. Just like it's done for me and so many of my clients.
---
Feel Accomplished Every Day And Have More Time For Your Family...
---
"Using this success system made the rest of the day flow much better. I never got to the end of the day feeling like I hadn't accomplished anything. This helped me get more done and make more money. The principles you'll learn in Craig's system are essential for every busy entrepreneur, as well as any busy parent who wants to feel accomplished each day. Craig, I am truly grateful for your work. It has not only changed my life, but the lives of my children as well."



- Isabel De Los Rios,

Co-Founder, BeyondDiet.com
---
Overcome Obstacles And Turn Them Into Positive Experiences
---
"The two main things that have helped me the most were getting up at the same time every day and working on the most important thing. That alone has helped me tremendously. It has helped me deal with adversity (hours got cut at my old job) where I was able to overcome an obstacle and use it as a positive. When my hours got cut back I went to several companies preaching my passion and it finally got me the job where I am at now! It was a blessing in disguise when my hours got cut."



- Zach Browne

---
Eliminate Stress And Anxiety So You Can Enjoy More Freedom In Your Life And Quality Time With Your Family
---
"Before meeting Craig, my biggest struggle was controlling my mornings. That led to a constant feeling of being rushed and falling behind schedule... which in turn led to anxiety throughout the day. The #1 lesson I learned from this program was how to dominate my mornings by blocking off my Magic Time and scripting the first three hours of my morning the night before. These days I have my to-do list knocked out by 10:00 a.m. This helped me overcome afternoon anxiety, regain control of my day, and free up more time in the evening to have with my family rather than playing catch up. I no longer have to work in the evenings and I get 7 hours of sleep per night rather than 4-5 hours in the past. Making a lot of money is great, but having the freedom to enjoy it without being stressed or anxious is the true definition of happiness. Craig's Millionaire Morning Routine is for anyone who is driven to succeed but always seems to run out of time, misses deadlines, or lives in a state of anxiety. It will change your life."



- Bedros Keuilian,

Founder, FitBodyBootcamp.com,

Fastest Growing Fitness Franchise in America
---
Get 10 Times More Stuff Done
---
"Thanks to what I've learned from Craig, now in my '2-hour mornings' I get as much work done as I typically do in an 8-hour day. I've already moved things before my kids are awake, and now the rest of the day is just a bonus. I hope that you try it. You'll get 10 times more stuff done."



- Russell Brunson,

CEO & Founder, ClickFunnels