NFL Hall-of-Famer, Philanthropist, and Self-Taught Financial Wizard – How He Did It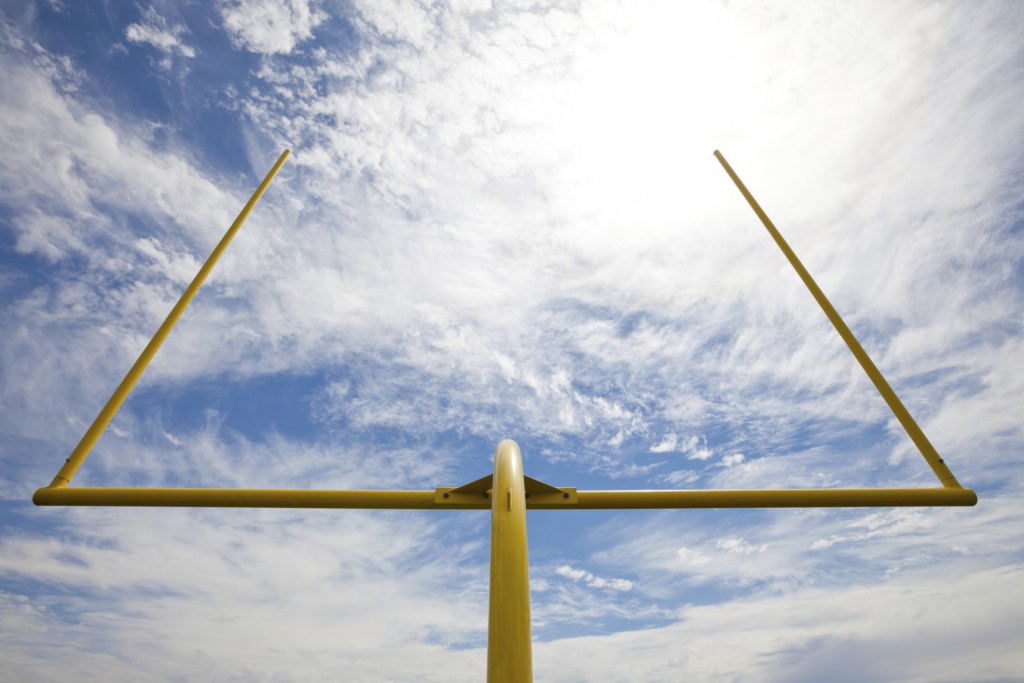 For fourteen seasons, Sunday after Sunday (and sometimes on Monday), down after down, play after play, this NFL Hall of Fame linebacker solidified a legendary career on the gridiron. He is famous for never missing a single game during his professional football career which was spent playing for just one team; the Tampa Bay Buccaneers.
Derrick Brooks is considered one of the modern greats of the game and in 2014, he was inducted into the NFL Hall of Fame in his very first year of eligibility. But the football field isn't the only place where Derrick has proven himself to be a champion. Throughout his career, Derrick devoted his free time to learning everything he could about wealth management and personal finance. He actually hired a business manager before hiring an agent. This dedication to personal finance is especially impressive considering the fact that when Derrick was in college, he didn't know how to deposit a check. He actually had never even heard of a checking account. Because of this experience early in life, today Derrick dedicates most of his time to helping to improve the lives and opportunities of poor kids all over Tampa.
Early Life And NFL Career
Derrick Brooks was born on April 18, 1973 in Pensacola, Florida where he attended Washington High School in Pensacola. During his senior season in 1991, Brooks was instrumental in leading his team to the state playoff semifinals. They lost to the eventual state champion Manatee High School. In 2007, Brooks was named to the Florida High School Association All-Century team as one of the Top 33 players in the 100 year history of high school football in Florida.
Brooks played college football for the Florida State University Seminoles for all four years of his college career. He played safety as a freshman before switching to linebacker as a sophomore. He was a member of the 1993 Florida State National Championship team and finished his collegiate career with 274 tackles, five interceptions, 8.5 sacks, 13 passes defended, four forced fumbles, and three fumble recoveries. He was a consensus first-team All-American his junior and senior seasons, and a three time first team All ACC selection. In 2010, Florida State retired Seminoles number 10 in honor of Brooks.
ceské casino Derrick was selected with the 28th overall pick in the first round of the 1995 NFL Draft by the Tampa Bay Buccaneers. In fact, the team traded their second round picks for the Dallas Cowboys' first round pick, just so that they could draft Brooks. As mentioned, Brooks played 14 years – his entire professional career – with the Buccaneers. He is considered to be one of the best—if not the best—player in the history of the Tampa Bay franchise.
In his 14 year professional career from 1995 to 2008, Derrick Brooks started 221 of 224 games, recording 1,698 tackles, 13.5 sacks, 25 interceptions, and six touchdowns (tied for the most in NFL history by a linebacker). Over those 14 seasons, Derrick earned roughly $32 million in salary. He was selected to the Pro Bowl 11 times, including 10 straight from 1997 to 2006, was an All-Pro nine times, and was the AP NFL Defensive Player of the Year in 2002. It should also be noted that when Derrick first signed with Tampa Bay, the team was pretty much considered the laughing stock of the NFL. In 2003, Derrick helped lead the Bucs to the franchise's first Super Bowl win at Super Bowl XXXVII. In the Super Bowl game Derrick had three tackles and an interception that he ran back 44 yards for a touchdown.
Devotion To Personal Finance
In addition to being one hell of an athlete, Derrick was also smart as hell. When he wasn't busy training, practicing and playing football, he was spending his free time learning how to manage money. Brooks was not going to become the stereotypical money-wasting, high-rolling, expensive entourage having pro athlete. Quite the opposite, in fact. Brooks hired a financial adviser BEFORE he hired an agent. He started attending financial seminars to educate himself. He became so well versed in the world of personal finance and wealth management that today Derrick actually teaches classes in financial literacy at Brooks-DeBartolo Collegiate School, which he helped found. The Tampa Bay charter school now has an impressive 100% graduation rate and has sent its alumni to study at Harvard and MIT as well as the University of Florida and University of South Florida.
Derrick is heavily involved in a partnership between the NFL and Visa called "Financial Football". This partnership aims to give financial education to disadvantaged kids. Brooks considers financial education to be a lifelong process that should start as early as possible. There is always something more to learn and you're never to young to get started. He believes that making kids financially responsible will empower them to have a better future. He wants them to learn from his mistakes.
What's A Checking Account?
Growing up, financial literacy wasn't a part of Brooks' education or life in general. He didn't know what a checking account was. He didn't know how to write a check. When he got his Pell Grant check at Florida State, he carried it around in his pocket because he didn't know he was supposed to take it to the bank. A friend finally told him to take the check to the bank before he lost it, and a bank employee had to give Derrick a basic crash course in banking right there as they opened a checking account for him.
Then he was drafted into the NFL as a first round pick. Like many young professional athletes, Brooks was young and broke when he was first drafted into the league. Suddenly more money than he'd ever possessed before was being thrown at him and people were clamoring for his attention. One of those people was a friend from college who convinced Derrick to invest $35,000 into a t-shirt company. Derrick never saw a single penny of that investment returned. Fast forward a few decades and Brooks has made a point of acknowledging that he is thankful for that early failure because, in the long run, it probably saved him millions (and only cost $35,000).
After that initial bad investment, Brooks' fear of losing money drove him to educate himself on financial matters. When Brooks got his first NFL check, it wasn't like that Pell Grant check – he knew to put it in the bank. Furthermore, he was also very reluctant to spend his money outside of basic needs like food, bills, and toiletries. When he got his first signing bonus, his life really started to change. Advice was coming to him from all corners. Everyone wanted him to invest in something. This was in the mid-1990s when the stock market was exploding and people told him he was losing out. Derrick's response was simple: "If I invest and I'm uneducated, then I'm losing."
So many athletes rely on "wealth advisers" to pay basic bills that they lose track of how much money they have. Not Derrick Brooks. He paid his own bills. The way he saw it, he used his time, his workouts, his talent, and his resources to earn that money. He felt blessed to be able to play his chosen sport professionally. He could not see how someone wouldn't want to sit down and take an hour or so and pay their own bills. He felt that seeing his bank balance change easy month taught him the effect of his spending habits. It taught him discipline.
Brooks hired his first financial adviser as he was coming out of college. Nearly 20 years later, he is still with the same adviser. When he hired him he said: "Your job is to educate me to the point where I do not need you." He felt that if he wasn't learning from him, what was the point? Now, he just wants to reach kids and impart these lessons on them.
Giving Back to the Community
Brooks has certainly made a lot of money in his career, his personal net worth today is $30 million! He also feels it is vital to give time to charitable causes as well. He is the founder of the Brooks Bunch charity in Tampa Bay. This youth scholarship foundation takes local kids across the U.S. and South Africa with the objective of providing them with a mobile classroom that gives them hands on experience about how life is outside of their community. The foundation came about while Brooks was a player. He visited a Boys & Girls Club in Tampa. A young girl approached him.
"How do you get to the different cities and back to Tampa when you are playing games out of town?" she asked.
Brooks explained that the Buccaneers traveled via a chartered airplane.
"What is an airplane?" she said.
This question stunned Derrick. He eventually used this experience to create an opportunity for kids to expand their life beyond Tampa. Brooks is well known for his charity work and his advocacy of the importance of education. He was the co-recipient of the 2000 Walter Payton Man of the Year Award and was named to the Florida State University Board of Trustees in 2003 by Governor Jeb Bush.
At 41, Derrick Brooks is the co-owner and president of the Arena Football League's Tampa Bay Storm, a position he has held since 2011. He is also a football analyst for ESPN and co-host of The Red Zone on Sirius NFL Radio. Beginning with the 2014 season, Brooks will serve as an appeals officer for the NFL and NFL Players Association. Outside of football, finance and charity, Derrick is also happily married and has four children.
When it comes down to it, Derrick Brooks just wants people to know that wealth is not about how much you make. It is about how much you save, how much you preserve, and how much of yourself you give back to your community. Being rich is not the same thing as being wealthy. Rich is superficial. Wealth is powerful.
This essay was originally published on Celebrity Net Worth.
[Ed Note: Amy Lamare is a Los Angeles based writer covering entertainment, sports and pop culture. She spent eight and a half years covering the entertainment industry for www.hsx.com. Amy writes the website www.gridirongoddess.net. She attended the University of Southern California where she majored in Creative Writing. An avid long distance runner, weekends she can be found running half and full marathons. Click here to read more articles Amy's written for Celebrity Net Worth.]