3 Super Yummy Swaps for Super Bowl 50 This Weekend!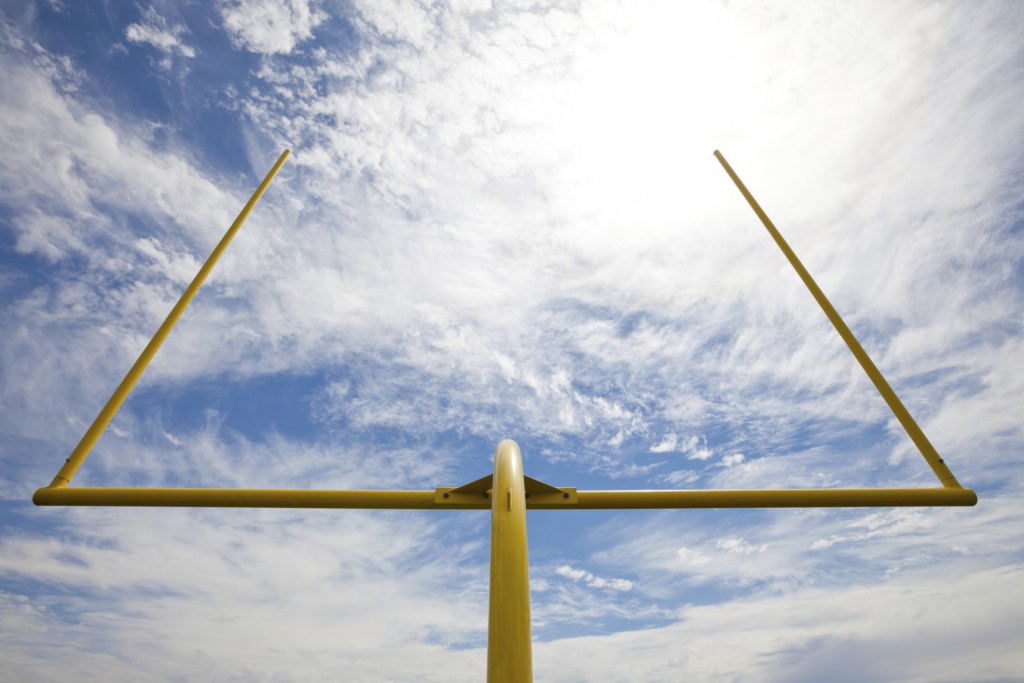 Even if you're not into football, Super Bowl 50 will be a historic event in America and around the world as one of the most watched events this year.
But viewership isn't the only aspect that jumps into the millions – the amount of food and drink that accompany the big game is astounding.
It's estimated that Americans will eat more than 1.25 billion chicken wings, munch on 28 millions pounds of potato chips, and dip into 53 million pounds of dip – 48 million will also order pizza!
With the average caloric intake for snacks around 2,000 calories, the Super Bowl is decidedly not super for your waistline!
This year, you can make a couple simple swaps that make chicken wings, potato chips, and pizza just as delicious as the real thing minus all the unhealthy calories. The only difference you and your guests will notice is that you're not miserably stuffed by the end of the 4th quarter.
Go Broncos!!
Buffalo Cauliflower Bites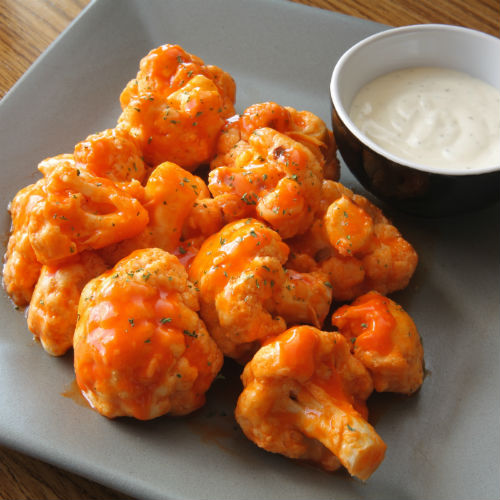 Prep time: 20 minutes | Cook time: 40 minutes | Yield: 10 servings
Ingredients:
1 large head of cauliflower (about 5-6 cups raw)
½ cup almond milk
½-1 cup water (more to create a thinner coating)
¾-1 cup red hot sauce (I used Frank's)
¾ cup gluten-free all purpose flour
1 tbsp butter (grass-fed or vegan)
2 tsps garlic powder
2 tsps onion powder
1 tsp cumin powder
Dash of cayenne pepper
Ground black pepper and sea salt
Preparation:
Preheat oven to 450 degrees.
Line a baking sheet with foil or parchment paper and coat well with coconut oil or non-stick spray.
Cut cauliflower head into small bite sized pieces.
In a small bowl, mix flour, milk, water, and spices – adjust liquids for desired consistency.
Dip each cauliflower floret into this mixture. Then place on the baking sheet in a single layer to ensure evenness.
Bake for 25 minutes or until golden brown.
While cauliflower bakes, make the buffalo sauce by melting the butter and hot sauce in a small saucepan. bring to a simmer and remove from heat.
After the cauliflower bites have baked, pour the buffalo sauce mixture onto the bites. Stir until each cauliflower bite has been coated in the sauce.
Bake for another 10-15 minutes.
Enjoy!

Kale Chips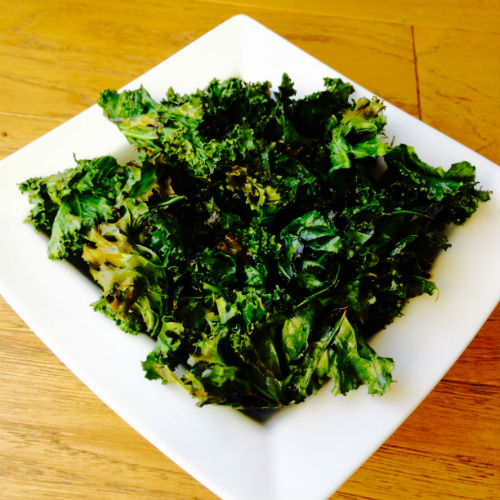 Prep time: 10 minutes | Cook time: 10-15 minutes | Yield: 5 servings
Ingredients:
1 large bunch curly green kale, stems removed
3-4 Tablespoons olive oil
Sea salt
Preparation:
Heat oven to 350 degrees.
Tear kale leaves into pieces. Spread out evenly over a large baking sheet.
Drizzle kale with olive oil. Wear latex gloves (if desired) and massage the olive oil into the kale until well coated and tenderized.
Sprinkle with sea salt.
Bake for 5-8 minutes then toss. Assess doneness and finish baking for a few minutes or until edges are brown but not burnt.
Season to taste and Enjoy!
I have two mouthwatering delicious options to swap out that heavy, greasy pizza for game day – seriously, I would take either of these any day over 'regular' pizza!