17 Cooking Secrets for Fat Loss (#15 Will Surprise You!)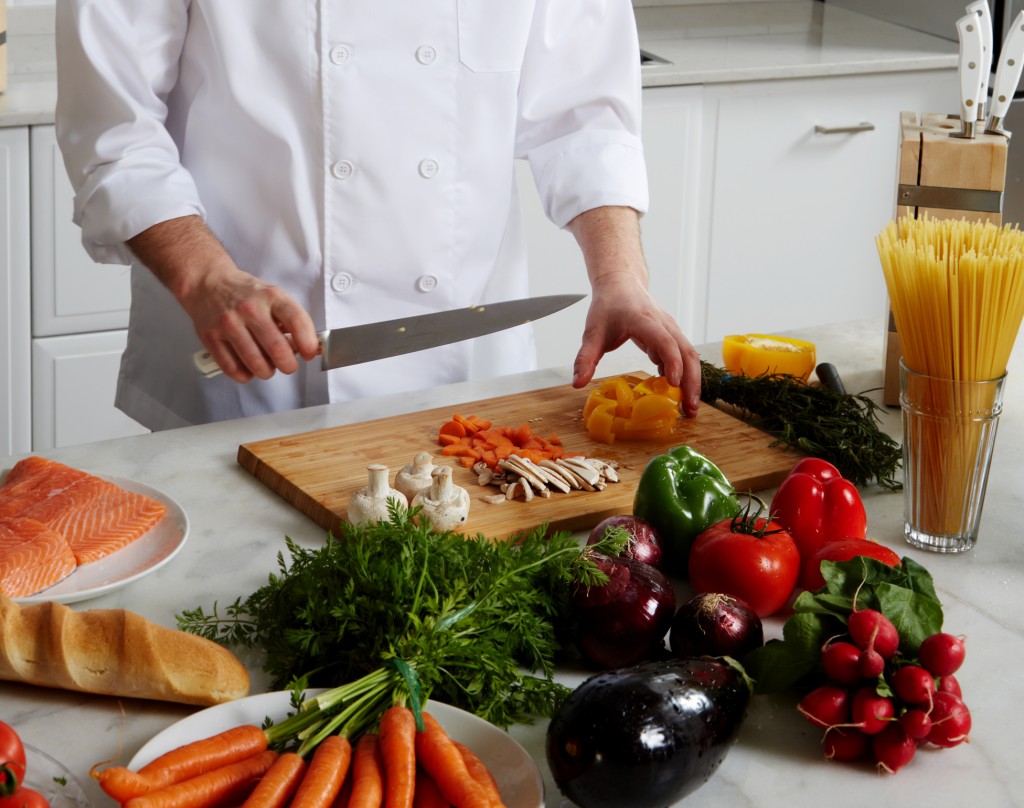 You know, to tell you the truth, writing 100+ recipes for Eat More, Burn More was a lot of work. People always ask me: How do you know which ingredient is good or bad for fat loss? Or How do you make this good for you?
Well, knowledge and experience of course. But mainly, I have a foolproof list of scientifically proven, fat-burning ingredients and secret techniques that are just amazing. You can trust a skinny chef.
Let's start with my Top 10 Fat-Burning Ingredients:
Whole-grain pasta, cooked al dente: If you must have pasta, make sure you cook them al dente (the lowest cooking time recommended by the manufacturer). Why? Whole-grain pasta cooked that way has a super-low Glycemic Index. Check out my recipes on pages 163, 166, and 169.
Chili peppers: As I explained in this article, chili peppers are scientifically proven to spike your metabolism. Spicy recipes on page 30, 35, 81, 123, and 139 of Eat More Burn More.
Long-grain, whole-grain rice (like Basmati): Rice is usually a no-no. At least that's what dietitians and other "experts" tell you. But they don't know that rices aren't created equal. Short grain rice is very starchy (Don't eat it!), but other rices like Basmati or Jasmine have extra-long-grains (low glycemic index) and are acceptable on a fat-loss diet. Recipe on page 105 for instance.
Fatty fish (such as salmon or tuna): Fatty fish triggers fullness and improves Leptin (a hormone released from fat cells that regulates appetite and body fat levels). The omega-3 in fatty fish speeds up your metabolism exponentially. Check out my recipe on page 147 of Eat More, Burn More: Grilled Salmon and Mango Salsa.
Leafy green vegetables: I know that's a given, but I add kale, spinach and chard to almost everything: in a salad, in chili, in casseroles, in pasta… (recipes with leafy greens on pages 27, 38, 47, and 123).
Lean meats: What's wrong with a pork tenderloin, a chicken breast, or a brisket? Go for it and Eat More to Burn More. (Pages 93, 103, 115, and 123.)
Lentils and beans: Legumes will help you build muscle and burn fat, thanks to a huge amount of fiber. I make lentil salads, vegetarian chilies, Mexican 3-bean salads and more. (Recipes on pages 71, 123, and 159.
Prunes and dried fruits: I know, your grandma ate a lot of prunes. There must be a good reason, then! The truth is, dried fruits are packed with fiber and I add dried apricots, raisins or cranberries to everything: salads, curries, pasta, stews, etc.
Citrus : Make sure you eat the fleshy white membranes for added fiber. Citrus lowers insulin and regulates blood sugar and metabolism. (Recipe on page 69 for instance.)
Berries: Improve satiety and prevent cravings, but mainly they are packed with fiber. Check out the recipes on pages 37 and 45 to see how I use them.
By the way, that reminds me… make sure you grab this fat-burning weekend meal plan from my nutritionist friend Missi Holt. That way you don't have to worry about what foods to eat with what. It's all custom-designed for you.
Now, I don't care how many fat-burning foods you have at your disposal, you have to know how to cook them. That's why I'm here. Below is a surprising list of chef tips that I use constantly to help people just like you. Apply these tricks anytime you're in the kitchen and burn fat. Your family will never know. 🙂
Here are my Top 7 fat-burning chef habits so that you can cook yourself slim:
I "de-fatten" my stews.
That's easy. I explain everything in this article. Cook a stew or casserole. Chill it. The next day, take it out of the refrigerator and easily remove the solidified fat that has come to the top. Works with broth and sauces too.
I replace butter with applesauce.
In most baking recipes that have butter and flour, you can substitute butter with applesauce 1:1. The pectin in applesauce will act as a binding agent just like butter does.
I shop around the aisles of the supermarket.
Because the perimeter is filled with real foods, and the inside aisles are full of processed foods I don't need.
I add fiber to my dishes.
I pack kale or spinach to casseroles; sunflower seeds, nuts, or dried fruits to salads; and I don't peel my soft-skin vegetables (carrots, parsnips, zucchini, eggplant)
I eat leftovers.
Believe it or not, cooking, cooling, and then reheating starches like pasta, rice, or potatoes leads to the retrograde formation of resistant starch, and decreases the Glycemic Index. Which means, it helps with fat loss.
I undercook foods as much as possible.
The more you cook vegetables, pasta, rice, or potatoes, the more their structure breaks down, making it easy for your stomach to digest, and raising your blood sugar. Because of that, eating raw or barely cooked vegetables, or cooking pasta al dente, really helps with fat loss.
I steam things.
Using a steamer on your stove top is great for healthy cooking and convenience.