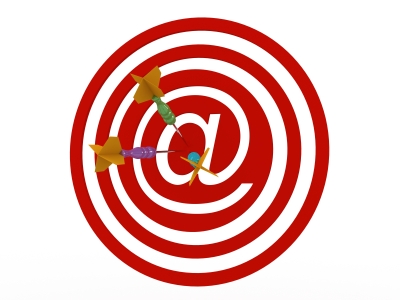 The power of storytelling
You've heard of articles and videos going viral and racking up thousands of shares and millions of views across the internet in a matter of hours. But what makes one piece of content tear across social media like the plague? Why does only one article in tens of thousands take off?  The key is a relatable story which captures readers' attention and stirs up their emotions.
Viral marketing favors storytellers, find out why at Duct Tape Marketing
Cynicism casts grey clouds over productivity
We've all left the office feeling burnt-out and stressed after a long day. Running a small business or working at a demanding job can take a toll on your attitude. Unfortunately, a negative attitude at work will spill over into your personal life and create more stress and anxiety at work and home.
Find out how to relax and see the glass half-full at Life Hacker
More hours doesn't mean more productivity
On average, Americans work more hours than any other Western nation's workforce. However, the evidence shows that spending all of your time working and saving none for your family or yourself actually hurts your productivity. To be successful, you need a productive, healthy lifestyle—not a 100-hour work week.
Read about why the American tradition of celebrating overworking needs to end in The Atlantic
Keep your mind clear
If your mind was a clear glass of water, you would know not to fill it with liquid that doesn't belong. However, every day you contaminate your mind with unnecessary anxiety and day-to-day worries. You need to keep your mind focused on what is important in your life and to your business.
Brandon Turner compares his mind to a glass of water on Bigger Pockets
Live the life of your customers
To create compelling products for your customers, you need to understand them. Interacting with your customers on social media gives you a better idea of who your customers are and what they want. If you can grasp a problem your customers have and fix it for them, then you are adding value to their lives.
This interview with Brent Leary, veteran internet marketer, discusses the importance of keeping up with your customers
TODAY'S FREE OFFER
Don't Miss Out - Claim Your Report
"Learn these daily rituals of successful entrepreneurs"

And you will appreciate our free newsletter...because you will get the inspiration and practical, proven advice you need to accomplish any goal... In just 5 minutes a day.