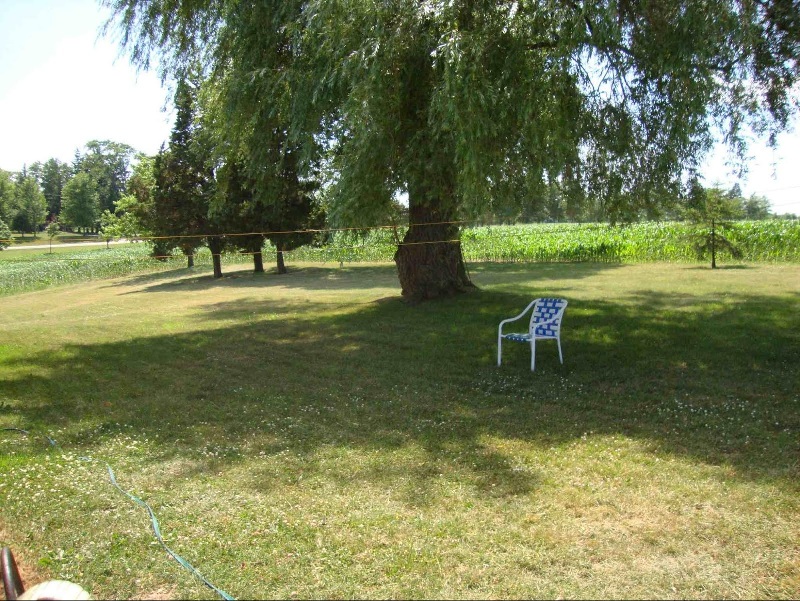 The chair is where my father sat,
On sunny summer days,
Beer in hand, shirt undone,
The paper had his gaze.
The grass was never greener,
Than in my memory,
The shade was always coolest,
On the days he sat with me.
The Willow tree kept him in comfort,
It wept in gentle breeze,
We'd sit there without speaking,
Happy in each other's company.
The tree has grown in time,
And the years had taken toll,
The chair has been replaced,
My father had grown old.
He no longer gets to sit there,
He lies at rest instead,
But place a chair under that tree,
And it's like he's there again.
A chair, a tree, a father,
You have these in your life too,
Though they may not be the same things,
They matter much to you.
When it comes time to count your blessings,
Remember this in life's race,
The things that really matter,
Exist in plain view of your face.
[Ed. Note. Craig Ballantyne is the proud son of Howard Ballantyne, an unconventional man who believed that the most important lessons aren't taught in school.]
The Chair

,
TODAY'S FREE OFFER
Don't Miss Out - Claim Your Report
"Learn these daily rituals of successful entrepreneurs"

And you will appreciate our free newsletter...because you will get the inspiration and practical, proven advice you need to accomplish any goal... In just 5 minutes a day.