#1 All-Natural Nutritionist, Isabel De Los Rios, Presents...
Jumpstart Fat Loss with a 6-Week FAIL-Proof Meal Plan and Achieve a Level of Health You Never Thought Possible
Inside the FREE meal plans guide from leading all-natural nutritionist, Isabel De Los Rios, you'll discover:
A healthy, NON-extreme, set of eating guidelines to follow for long-term fat loss
Six weeks of no-thinking, easy-to-follow meal plans your whole family can enjoy
Easily adjustable serving sizes based on your personal needs
The exact foods, and brands, that are best for kick-starting your metabolism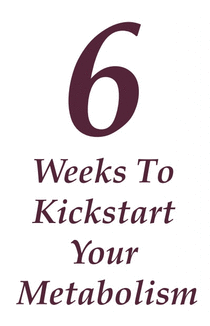 GET YOUR FREE 6-WEEK MEAL PLAN
Enter your email address below for instant access. You'll also receive the Early to Rise Turbulence Training emails free.
Yes! I Want The 6-Week Meal Plan!

We value your privacy and would never spam you
The meal plans and nutrition principles that follow are a culmination of 15 years of research and study into exactly what works to achieve a lean body.

I assure you that none of these rules are "unhealthy" or "extreme". On the contrary, they are the best principles you can incorporate to not only get you jumpstarted on your fat loss success but to also help you achieve a level of health and well being that you may never have thought possible for you.

Isabel De Los Rios


The Diet Solution