If money's always on your mind, I know how you feel.
After our children, money is the biggest stress in our lives.
Research shows that 65% of couples argue about money, and fights about household finances is the top predictor of divorce, according to Sonya Britt, Program Director of Personal Financial Planning at Kansas State University.
You don't want to get in another fight with your husband about money.
And you don't want your mother-in-law wagging her finger in your face again saying, "I told you so!" because she thinks she can run your family's budget better than you can. I've been there. I know what it's like to be scraping by from paycheck to paycheck and missing out on vacations…I hated that feeling of not being able to give my family everything they deserved.
You're probably also like me in that you've tried everything to save money, from carpooling to garage sales to being as frugal as possible with the money you spend.
Perhaps you've cut back on brand-name groceries, or you buy all of your food in bulk, or maybe you're like me and you have a big garden and spend hours in the kitchen canning tomatoes and fruit for the winter.
All those sacrifices work, but they are hard work and take a lot of time and effort.
However, if there's one common money-saving method that just doesn't pay off, it's clipping coupons. That's not the answer. Spending hours chasing down those penny-pinching deals doesn't work. I learned this the HARD way. And I'll share a very embarrassing story with you in a minute.
I've been there. I know what it's like to be scraping by from paycheck to paycheck and missing out on vacations…I hated that feeling of not being able to give my family everything they deserved.
But first, let me ask you something…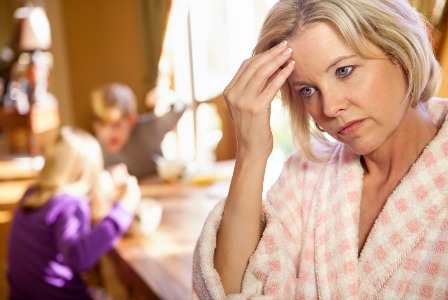 Where has the coupon clipping gotten us?
Is your family really better off because you saved 25 cents on a box of Mac n Cheese?
Sure we might save 10 cents on juice or lemonade, but was it worth all the hassle and embarrassment?
Is it worth missing out on time with your children because your stuck at your kitchen table buried under an avalanche of flyers?
Is it worth missing your favorite TV shows because you're glued to the internet, frantically surfing from one website to another trying to chase down a digital code for 25 cents off roast beef?
And is it worth the arguments that you get in with your spouse when it comes to your spending and saving habits?
It's NOT your fault.
You did everything the "Mom Handbook" told you to do. You saved your money. You searched for sales. And you sacrificed time with your kids to clip those dreaded coupons.
But did you know that Moms across America rank clipping coupons as the biggest waste of time in our busy lives?
If you struggle with your family budget and don't know where else to turn other than the weekly flyers, I have great news for you today about a FREE solution to your money troubles.
And if you worry about being seen as a failure by your husband or your friends, then this message is just for you…Here's why:
You're About to Discover the Secrets to Saving BIG Bucks, Taking Better Vacations, and Even Saving More money for Your Child's Education
But you MUST take action on this problem today. If you ignore it, things will only get worse.
If you keep clipping coupons and hoping that hundreds of dollars will magically appear in your purse, then you're going to be very, very, very disappointed.
Most folks just don't know where to turn. They've never been told about what you're going to learn about today.
And because they don't have these secrets, their family's finances only get worse.
You see, frustrated moms…
End up buying cheap, poor quality food, leading to family health and behavioral problems.
Can never afford to upgrade or repair their car, leading to breakdowns at the absolute worst times.
Just can't get their kids the best education - and opportunities - possible.
Get stuck for money so they have to work more and more.
Miss out on precious family time.
And haven't taken a real vacation in years.
So if you ignore this problem and stay hidden behind all those flyers hoping that coupon clipping is going to change your family's finances, you might end up in the same place.
But listen, life isn't about saving 10 cents off a carton of juice… it's about LIVING!
Coupon clipping can cause as much stress as it saves us in pennies.
It's NOT worth it to be an extreme couponer.
You can have a better life without coupons.
Today you'll discover the secrets of SuperMoms so that you become the envy of your neighborhood when it comes to getting great deals, going on incredible family vacations, and having time to attend your children's afterschool events and field trips.
Here's the HARSH truth about saving money…
Clipping coupons and pinching pennies robs us of time with our families.
Extreme couponing, when you take this fun habit too far, can even be downright embarrassing.
One time my daughter and I bought two newspapers so that we each had a coupon to get 10 cans of frozen lemonade at the local grocery store.
We thought we were so smart…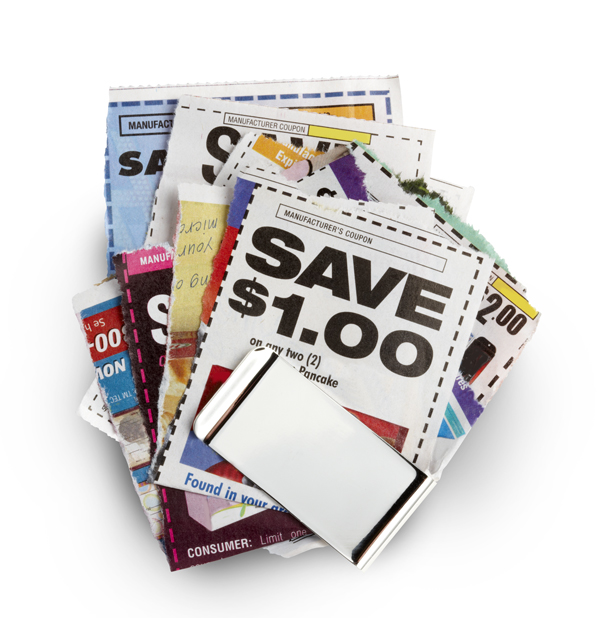 …but walking out of the store was really embarrassing.
The store manager knew we were "cheating the system", and asked us, right in front of another gal from my church, "Did you get enough lemonade, ladies?"
That was when I decided to quit extreme couponing, and it was one of the most 'freeing' decisions of my life.
Not only did it save me time and embarrassment, but it allowed me to discover a way to save 10 times MORE money each month with far less work.
Today I don't have any kids running around the house tracking in mud (thank goodness!), but even as a Grandma of two 10-year olds, I still LOVE to save money. (And yes, one of those 10-year olds is a dog, but he costs even more money than my other grandkid!)
But Even the Kardashian's Clip Coupons…
Don't get me wrong. I still LOVE a good coupon clipping session. But I do it for fun and to save just a few bucks on things we already buy anyways.
Even our favorite celebrities clip coupons.
One day while watching my favorite TV show, Rachel Ray, one of my favorite new country singers, Carrie Underwood was bragging about clipping coupons.
Famous actresses, like Hillary Swank and Renee Zellweger, aren't afraid to use coupons. That's how they were raised. So was I. We had a big family, and living out on the farm without a lot of money meant we had to reuse everything and save every penny we could.
It's a crime to spend money when you don't have to.
You probably feel the same way.
Gosh, even the Kardashian's clip coupons, but for her, it's a game. "This is not about saving money," she said, "It's like winning in Las Vegas."
And I can understand that. But when it comes to making a real difference in your family's life, clipping coupons, and even EXTREME couponing is not going to cut it.
Let Me Reveal the Money Saving Secrets of SuperMoms Across America
Hi, I'm Momma Ballantyne, mother of fitness guru, Craig Ballantyne. Me and my husband, Poppa Ballantyne, raised our two kids on a small farm near Toronto, Canada. But as you probably know, while farming is an honest living, it's not well paid.
That's why I had to go back to work as a receptionist on a near minimum wage salary. I worked all day and then had to hurry home to make dinner for my family — all while on a very strict budget. It's a little embarrassing, but that's the truth.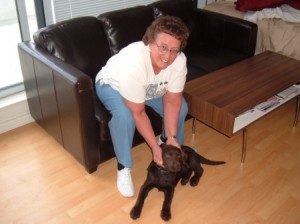 We were always struggling with money, and I spent hundreds of hours a year sewing clothes for my family, putting patches on the knees of my young son's pants, canning tomatoes and peaches in the summertime, and even collecting bottles to return for a deposit…
…but looking back, clipping coupons was the only money-saving habit that turned out to be a TOTAL waste of my time and a huge embarrassment.
(One out of five Americans rate "using coupons" as the most embarrassing way to save money. And some of them even claim to steal rolls of toilet paper from work!)
Those are the WRONG ways to save money. So let me tell you what works...
Introducing the Money Saving Insider Tricks YOU Can Use Today!
If you really want to save money so that you and your family can enjoy a nice vacation, save for your kid's college fund, and get the best deals on all of the items you really want in life, then I have GREAT news for you.
I've recently discovered a better and FASTER way to save money without sacrificing time away from your family.
Today I'll show you how to have fun and save money faster than ever, even on the finer things in life like vacations. And best of all, it takes hours less than clipping or downloading coupons each week.
Your new money-saving solution called Lifehacks.
It's a Step-by-Step System that takes just an hour of your time to save hundreds of dollars each month. Over 17,000 successful parents are using Lifehacks every month to save time and money for their family and it's 10 times more valuable than even the most EXTREME couponing savings.
Say goodbye to clipping, sorting, and scrounging… instead, let Lifehacks do the work FOR you, so that you can just use the simple & easy advice you receive in each issue. For example, just this month we saved you $639 and we showed you how to cook the perfect holiday meal.
Lifehacks has worked for these busy women, and it will work for you too!
"Thanks to Lifehacks, we found lots of fun things to do for our vacation that were easy to plan and didn't cost nearly as much as our past vacations. And back home, Lifehack's Cleaning Tips make my weekly clean-up much easier and I can get the spots off my dishes, silverware, and even my shower door in a lot less time. Lifehacks even gave me ideas for keeping them clean longer so that some of my weekly cleaning needs to be done just once a month!"
- Emma F.
"Lifehacks helped me and my husband prepare to buy our first home! And I love all the Grocery Shopping Secrets you get each month.They have helped me cut back on our grocery bill — big time!"
- Bianca S.
"I've been an avid reader of LifeHacks for the past year, and it's made me more productive at work thanks to the simple and easy organization tips and time saving tools I get each month. Plus, we save a LOT more money now, and most important, each issue of Lifehacks has made my family happier and healthier."
- Crystal L.
We even get amazing tips from other SuperMom Savers like you!
"Do you hate going to a new doctor and having to fill out forms listing all past medical conditions and prescriptions you are on? I solved this problem by making a spreadsheet listing the past medical conditions/surgeries, dates, and any other pertinent info. Also, I have made a spreadsheet listing all my prescriptions, dosage, instructions - a.m./p.m., and date started. For my own info, I also describe the medication; i.e. capsule, color, whatever. Makes it so much easier for me to fill my weekly prescription boxes. I also include the supplements, dosage, and list a.m. or p.m. Before seeing the doctor, I print out the info and just hand it to the medical personnel. I have been thanked for this info every time."
- Victoria Castleberry, Lifehacks Reader
As a super busy mom, you just don't have time to track down the hottest deals on the web and in-stores for your family. You need a clear, concise DONE-FOR-YOU system that will get you real savings right now, and that's exactly what you're getting today.
Lifehacks is the most powerful Insider's Saving Tool that you'll ever use to save money for your family. The average savings per Lifehacks tip is over 517% more value than clipping a coupon.
All you have to do is follow…
America's Simple 3-Step Approach to Saving Big Money Every Month™
Step #1 – Open your issue of Lifehacks, sent on the 15th of each month.
Step #2 – Sit back with a delicious cup of hot coffee (or tea) and read up on the incredible saving opportunities and health discoveries that my son and his team have found for you.
Step #3 – Implement the simple step-by-step strategies to saving hundreds — or even thousands — of dollars each month.
But wait, my mother's intuition senses your skepticism.
I know what you're thinking.
"Will Lifehacks really work for me and my family?"
You bet! The Lifehacks Special Reports you'll receive today are guaranteed to save you $453 per month. But that's not all. You won't just save money. You'll improve every aspect of your life.
"I discovered a really cool trick. My eldest son has been having sweat stains in the armpit area of his undershirt. I have used different commercial products but the stain would not come off. But Lifehacks showed me how to scrub with equal parts lemon juice and water to pre-treat the sweat stains before a regular wash. I tried this tip yesterday, let it sit for about an hour, and then when I started washing the shirts, unbelievably, the stains came off!"
- Honey B.
"My favorite Lifehacks tips help me save our family a lot of money when it comes to clothes. For example, I learned to use hand sanitizer as a pretreatment for removing ink stains. Let it set for 10 minutes then wash normally. That means we don't have to buy new clothes so often!"
- Mary M.
"LifeHacks is a lifesaver. It showed me the best way to wash the pillows. All you need to do is roll the pillows and secure it with rubber bands. It worked! And my husband and son loved that their pillows smelled so good!"
- Brianne B.
"Our family is so busy, but Lifehacks shows us how to carve out distraction-free time to spend together. I also love the simple and healthy recipes you get. I can't wait to use the NEW cooking and kitchen hacks for my holiday gatherings. Thank you!"
- Tara M