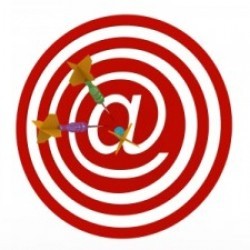 How Americans spend their time
When you make the decision to live a productive lifestyle, the demand for your time skyrockets. If you're an average American, you spend almost three hours watching TV every day. Knowing how people spend their time can help you beyond changing your own lifestyle. You will understand your demographics better by knowing that teens watch less TV than the rest of the country and that the elderly's time for leisure goes up with their age, even after retirement. Know the demographics of your customers and learn where your product will sell.
You can find The Atlantic's commentary on this Bureau of Labor Statistics study here
Small niche, big value
The market for zombie-themed board games can't be considered a big market. But that hasn't stopped Cool Mini Or Not (CMON), an Atlanta-based small business with eight employees, from raising over $1.2 million on Kickstarter. CMON began as a hobbyist website for figurines and grew into a multi-million dollar business by delivering customers the best quality figurines on the internet.
Find the rules which CMON follows for raising money and succeeding as a startup here on Wired
Getting in the zone
Anyone who watches professional sports knows what the zone looks like. If you saw highlights of Giant's pitcher Matt Cain's perfect game earlier this month, you won't forget how focused and intense his face looked as he struck out 14 and retired every batter in order. Wouldn't you be more productive and valuable if you could get into the zone at will? The keys are passion, practice, and focus.
Read about how to get into the zone at Lifehacker
The zen of the barbell
At Early to Rise, we know how important it is to stay healthy and active, but we don't usually associate working out with learning. Lifting weights is about making your body stronger, not your mind, right? Well, working out can also teach you about focus and enjoying the present.
See how lifting weights can improve your mind, not just your body, at Zen Habits
Can it pay to be clueless?
When two brothers started a company selling sunglasses made from sustainable wood, they didn't even write a business plan. They followed a passion- making stylish glasses their customers loved- and figured out the rest on the fly. Now, they sell over 1,800 pairs a month.
The Dame Brothers fired first and took aim second with their sunglasses startup
TODAY'S FREE OFFER
Don't Miss Out - Claim Your Report
"Learn these daily rituals of successful entrepreneurs"

And you will appreciate our free newsletter...because you will get the inspiration and practical, proven advice you need to accomplish any goal... In just 5 minutes a day.