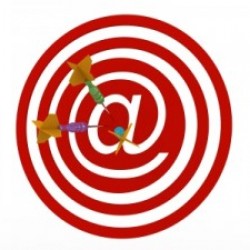 Welcome to the second installment of the new weekly feature Best of the Web. Every weekend, we bring you the most inspirational, practical, interesting content from across the web. This week, you will find out when to say 'no sale', the best states for small business, and more.
Follow your gut
When you're a small business owner, the world can feel like a game of pinball: everyone wants to push you in one direction or another. However, we start small businesses to escape the conformity of corporate life. Why we would conform to what others expect from us? We already have the most important guide we need, and that's our gut instinct.
Read about how to follow your gut on Inc. Magazine Online
Why 'no sale' can be the best deal for a small business
For any business, the pressure to make sales and satisfy the customer never goes away. However, your eagerness to sell can hurt your business in the long run. Have you ever compromised with a customer on the price of your product? If so, you may be conditioning your customers to never pay full price.
Learn about when to say 'no sale' on this blog post over at FutureSimple
How to take the first step
The choice to lead a productive lifestyle begins with changing yourself. You have been training yourself to live a certain way your whole life, and change isn't easy. Lifelong habits take determination to break. However, it's never too late to change. All you need to do to start is take those first steps.
Leo from Zen Habits lends his advice on taking the first steps to change your life
The best states for small business
Thumbtack.com recently surveyed small business owners across America to see how they rate their states on small business issues. Larger states, such as New York and California, got the worst rap, as small business owners found they focus on courting big business. Who came out on top? Idaho, Oklahoma, and Utah all received A+s for friendliness.
Read about which states are best for small business at CEO.com
How to be a leader
Last up, an inspirational article on what makes a great leader. Like everything in life, it begins with the right mindset. Successful leaders approach every obstacle with the goal of improving themselves, not proving themselves.
You can find Dr. Anthony Fernando's article on leadership here
TODAY'S FREE OFFER
Don't Miss Out - Claim Your Report
"Learn these daily rituals of successful entrepreneurs"

And you will appreciate our free newsletter...because you will get the inspiration and practical, proven advice you need to accomplish any goal... In just 5 minutes a day.